Main content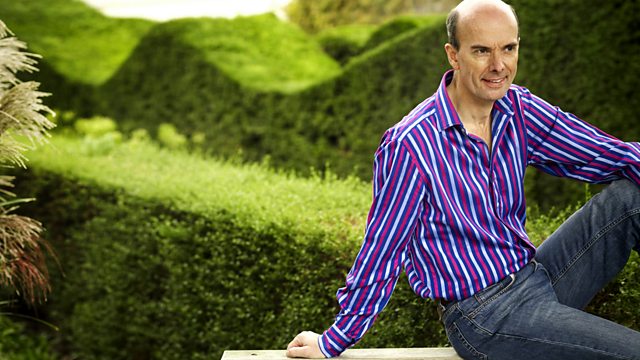 Wagner's Die Meistersinger von Nurnberg
From the Royal Opera House, Covent Garden, Martin Handley presents a performance of Wagner's opera Die Meistersinger von Nurnberg, conducted by Antonio Pappano.
Wagner's Die Meistersinger Von Nürnberg
Presented by Martin Handley
Wagner's Die Meistersinger Von Nürnberg with Wolfgang Koch (Hans Sachs), Simon O'Neill (Walter von Stolzing) and Emma Bell (Eva). Antonio Pappano conducts live from the Royal Opera.
Seizing his opportunity after mass, Walther, a young knight from Franconia asks Eva Pogner if she happens to be engaged. Eva, who has fallen in love with Walther at first sight, tells him that her father has arranged to give her hand in marriage to the winner of the guild's song contest on the next day. Walther plans to qualify as a mastersinger during the guild meeting, traditionally held in the church after mass, and thus earn a place in the song contest despite his utter ignorance of the master-guild's rules and conventions. But this is easier said than done...
Hans Sachs...Wolfgang Koch (Baritone)
Walter von Stolzing...Simon O'Neill (Tenor)
Eva...Emma Bell (Soprano)
Sixtus Beckmesser...Peter Coleman-Wright (Baritone)
Veit Pogner...John Tomlinson (Bass)
David...Toby Spence (Tenor)
Magdalene...Heather Shipp (Mezzo soprano)
Kunz Vogelgesang...Colin Judson (Tenor)
Konrad Nachtigall...Nicholas Folwell (Baritone)
Fritz Kothner...Donald Maxwell (Baritone)
Hermann Ortel...Jihoon Kim (Baritone)
Balthazar Zorn...Martyn Hill (Tenor)
Augustin Moser...Pablo Bemsch (Tenor)
Eisslinger...Andrew Rees (Baritone)
Hans Foltz...Jeremy White (Bass)
Hans Schwarz..Richard Wiegold (Bass)
Nightwatchman...Robert Lloyd (Bass)
Conductor...Antonio Pappano
Royal Opera Chorus
Orchestra of the Royal Opera House.