Main content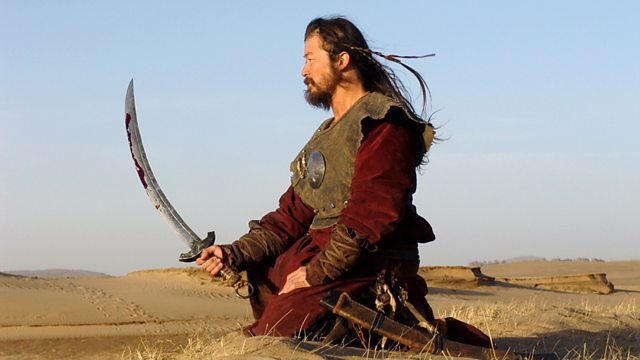 Mongol: The Rise of Genghis Khan
Historical epic about the rise of feared Mongol warrior Genghis Khan, charting the emotional torment that formed the backdrop to his astonishing feats of battleground prowess.
Epic account of the early life of Genghis Khan, from the time he became an orphan at the age of nine through to his triumph as undisputed Mongol leader in 1206. Betrayed by his father's clan when still a child, then sold into slavery and imprisoned by the Chinese, he eventually escapes. Only then, through cunning and a series of fearsome, bloody victories in battle does he begin his campaign to unite the warring Mongol clans into a large and fearsome empire.
In Mongolian and Mandarin with English subtitles.
'Few animals survive. Those that do are naked: they eat the hair off each others' bodies'
Credits
| Role | Contributor |
| --- | --- |
| Temudjin | Tadanobu Asano |
| Jamukha | Honglei Sun |
| Borte | Khulan Chuluun |
| Oelun, Temudjin's Mother | Aliya |
| Esugei, Temudjin's father | Ba Sen |
| Targutai | Amadu Mamadakov |
| Dai-Sechen | He Qi |
| Director | Sergey Bodrov |
| Writer | Sergey Bodrov |
| Writer | Arif Aliyev |