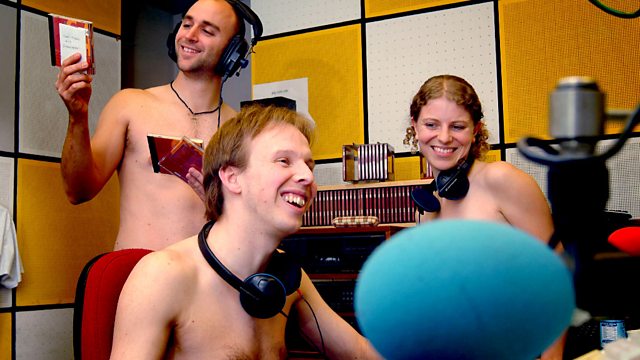 The Naked Scientist Phone-In
From physics to psychology - botany to biotech - chemistry to chaos theory, Dr Chris Smith and the Naked Scientists from Cambridge University strip science down to the bare essentials.
Highlights include:
The Science Night cocktail party examining the chemistry of cooking, with some of the biggest brains in the country invited including:
Dr Hugh Hunt from the University of Cambridge who was behind the Channel 4 programme, Dam Busters: Building the Bouncing Bomb; John Zarnecki, a professor at the Open University and Principal Investigator on the Huygens mission to Titan; and Darcy O'Neil, a cocktail chemist from the University of Western Ontario.
Live experiments that aim to find out if bread always does land butter side down and whether a chocolate teapot is really useless, amongst others.
Plus Dr Chris Smith and a panel of scientists answer all your science questions. Ask your questions by calling 0500 909 693 (free from most landlines, other networks and mobiles may charge). Text 85058 (charged at your standard message rate). Email 5liveScience@bbc.co.uk.
Last on