Main content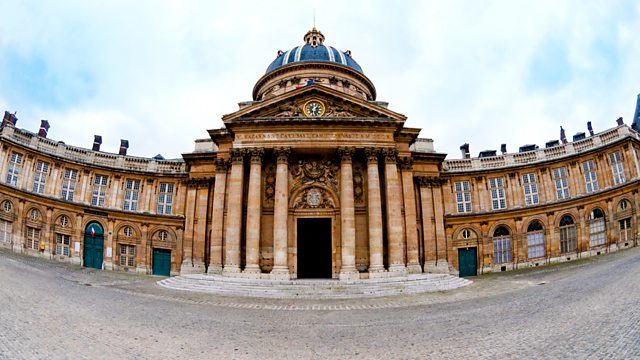 Inside the Academie Francaise
The Academie Francaise is the custodian of the French language and one of the country's most hallowed institutions. Agnes Poirier explores its history and questions its relevance.
The French language is under attack from foreign invasion. In today's world of mass instant communication and globalisation, it is harder and harder to protect one of the world's most refined languages.
Nevertheless, Francophones are trying to do just that, with the help of the Academie Francaise, the institution which for nearly 400 years has been the official authority on the French language.
Run by 40 illustrious members known as "Immortals", the Academie is one of France's most hallowed institutions and a symbol "par excellence" of Gallic pride. Its functions include publishing a dictionary sanctioning new words and reminding people of "le bon usage".
Once the language of the world's elite, French now ranks as only the eighth most spoken language in the world and its influence is clearly receding. French teenagers and twenty-somethings talk of "le buzz", they wear "les leggings" and enjoy "happy hour" in "le pub", immune to the protestations of the Academie.
In this programme, the London-based French journalist Agnes Poirier is invited inside the Academie to talk to some of the "Immortals". She has exclusive access to the reception of the latest member, the Belgian writer Francois Weyergans, and observes the Academie's quirky rituals first-hand.
She questions the role and relevance of the body, which has been working on the latest edition of the French dictionary for more than 70 years. She also compares the conservative approach taken in France with the more "laissez-faire" attitude adopted in the Anglophone world towards the English language.
Producer: Leala Padmanabhan.
Last on
Broadcast