Main content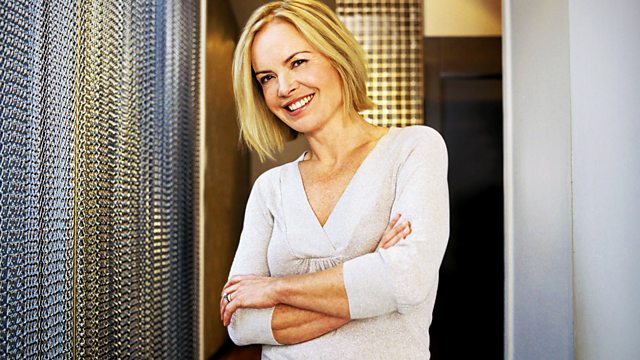 Mariella Frostrup and a panel of expert guests debate how parents talk to their children about sex. What do you say and when, and why is it so tricky?
Birds, Bees and Blushes. Mariella Frostrup and a panel of expert guests debate how parents talk to their children about sex. In a recent poll only 6% of young people said they got the information they needed from their parents. If that's the case, why are so many of us failing to have these vital conversations?
Many parents worry about what to say to their children, and when. And it's not just because it can all be a bit embarrassing. Mariella and her guests explore how adults' attitudes to children and sexuality colour how they behave as parents. Are we a society dangerously relaxed about the sexualised clothing, imagery and culture surrounding young people? Or, has the increased awareness of child sexual abuse in recent years made parents deeply uncomfortable with talking and thinking about children and sex at all?
Mariella explores how all of this translates into everyday dilemmas and awkward situations, and pinpoints practical solutions and useful research. Parents know that children are curious about their bodies and where babies come from, but if your five year old still exposes himself at every family gathering and your teen is online all night with the door closed, what do you do? Perceptions of what is 'normal' differ, but what do we know about how sexual identity develops, and how should that shape these conversations?
Reg Bailey, Chief Executive of The Mothers' Union carried out a recent review into the sexualisation and commercialisation of childhood, Simon Blake is the Chief Executive of Brook, a charity offering sexual health information and services. They join Viviane Green, adult, child and adolescent psychotherapist and Programe Manager for the MSc in Child and Adolescent Counselling and Psychotherapy, Dept of Psychosocial Studies Birkbeck College and Dr. Jan Macvarish from the University of Kent to debate the issues.
The columnist and writer Giles Coren talks about the why he wrote a highly personal magazine article about his baby daughter in which he imagined her future sex life. And parents who think that schools teach too much too young explain why they feel their parental authority is being undermined
Producer: Erin Riley.