Main content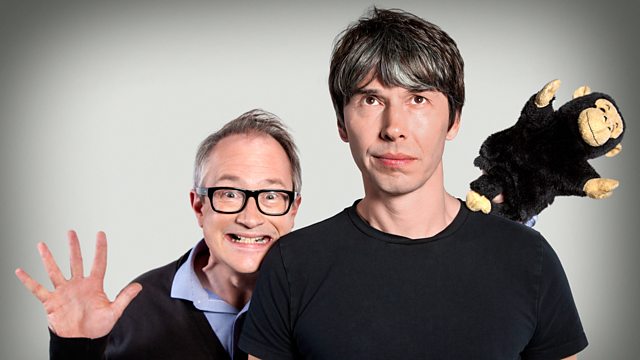 I'm a Chemist Get Me Out of Here
Robin Ince and Brian Cox stage the battle of the sciences as they pitch physics against chemistry. With ex-physicist Dara O' Briain, and chemists Andrea Sella and Tony Ryan.
Robin Ince and Brian Cox give the chemists a chance to fight back as they stage the ultimate battle of the sciences to find out, once and for all, whether all science is really just physics...and whether chemistry is, as Brian puts it "the social science of molecules". Joining Brian in the physics corner will be comedian and ex-physicist Dara O'Briain, and trading punches for the chemists will be Professor Andrea Sella and monkey cage regular Professor Tony Ryan. Referee Robin Ince will be ringside to make sure its a clean fight and there's no hitting below the belt. Ding ding.
Producer: Alexandra Feachem.
How many of these GCHQ puzzles can you solve?
Podcast
Irreverent look at the world through scientists' eyes. With Brian Cox and Robin Ince.