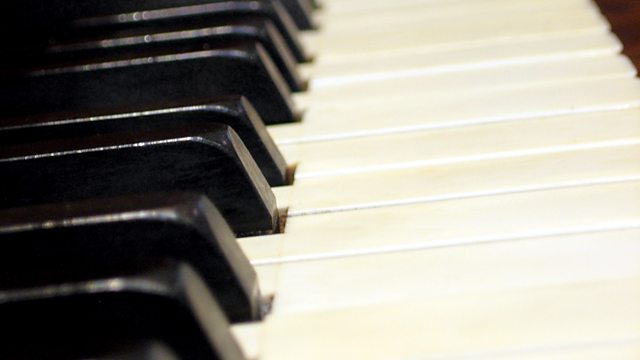 Francesco Piemontesi, Henk Neven, Clara Mouriz
The Radio 3 New Generation Artists scheme exists to provide support and opportunities to some of the brightest talents in the world of classical music, and in the ten years of its existence has numbered artists such as the Belcea String Quartet, Paul Lewis, Janine Jansen, Natalie Clein and Alice Coote among its distinguished members.
In the eighth of ten early-evening programmes over the Christmas period, Swiss/Italian pianist Francesco Piemontesi performs Liszt's transcription of J.S. Bach's Fantasy and Fugue in G minor and Henk Neven sings two songs by Loewe. Francesco and Henk have just graduated from the New Generation Artists scheme and one of the new recruits - Spanish mezzo-soprano Clara Mouriz - sings a selection of songs from Rachmaninov, Grieg, Obradors and Rossini. German violinist Veronika Eberle, now in her second year on the scheme, performs Beethoven's famous 'Kreutzer' sonata.
Bach/Liszt: Fantasy & Fugue in G Minor
Francesco Piemontesi (piano)
Loewe: Die Uhr, Hinkende Jamben
Henk Neven (baritone)
Hans Eijsackers (piano)
Beethoven: Violin Sonata in A Op.47 'Kreutzer'
Veronika Eberle (violin)
Oliver Schnyder (piano)
Rachmaninov: The Soldier's Wife
Grieg: Die verschwiegene Nachtigall
Obradors: Del caballo más sutil
Rossini: Canzonetta Spagnola
Clara Mouriz (mezzo-sopran.
Last on