Main content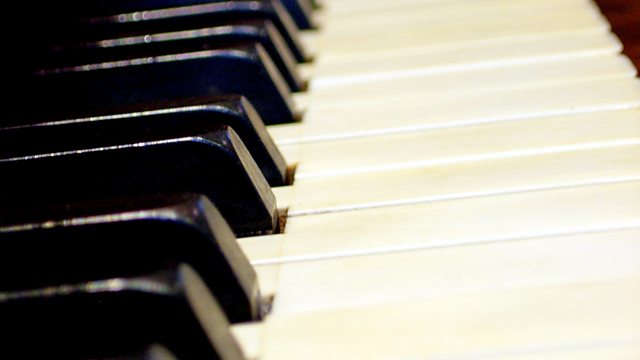 Clara Mouriz, Alexandra Soumm, Khatia Buniatishvili, Ben Johnson
ATOS Trio in Beethoven: Piano Trio in E flat. Clara Mouriz (mezzo) in Ravel: Asie (Sheherazade). Alexandra Soumm (violin) in Ysaye: Sonata No 2). Plus Khatia Buniatishvili.
The Radio 3 New Generation Artists scheme exists to provide support and opportunities to some of the brightest talents in the world of classical music, and in the ten years of its existence has numbered artists such as the Belcea String Quartet, Paul Lewis, Janine Jansen, Natalie Clein and Alice Coote among its distinguished members.
In the sixth of ten early-evening programmes over the Christmas period, three generations of New Generation Artists perform a selection of works from specially recorded BBC Radio 3 studio sessions. Georgian pianist Khatia Buniatishvili, a recent graduate, performs Liszt's Mephisto Waltz no. 1 and the German ATOS trio - also leaving the scheme this year - plays Beethoven's first Piano Trio in Eb major. Alexandra Soumm performs Ysaye's violin sonata no. 2 and tenor Ben Johnson sings Die drei Zigeuner by Liszt - both are in their second year on the New Generation Artists scheme - and new recruit mezzo-soprano Clara Mouriz, from Spain, performs Asie from Ravel's Sheherazade.
Beethoven: Piano Trio in Eb Op.1 No.1
ATOS Trio
Ravel: Asie from Sheherazade
Clara Mouriz (mezzo soprano)
Joseph Middleton (piano)
Ysaye: Sonata No.2 for solo violin
Alexandra Soumm (violin)
Liszt: Mephisto Waltz No.1
Khatia Buniatishvili (piano)
Liszt: Die drei Zigeuner
Ben Johnson (tenor)
James Baillieu (piano).