Main content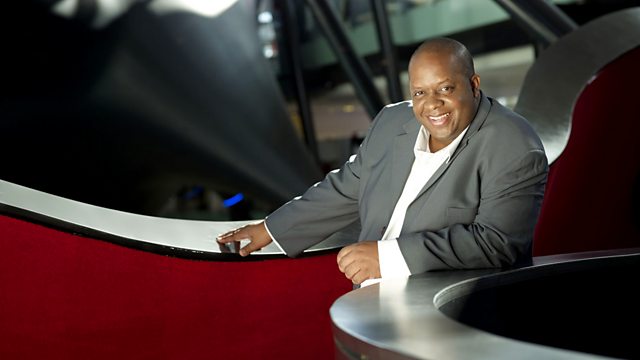 Michael Garrick Tribute
Julian Joseph pays tribute to the late pianist and composer Michael Garrick, with his son Gabriel conducting Garrick's jazz orchestra in his father's Peter Pan Suite.
It was planned to be a Christmas special broadcast where British jazz legend Michael Garrick MBE would conduct his Jazz Orchestra for a performance of his "Peter Pan" Suite for Christmas Day. The news of his tragic death in November was a blow and a sad loss that one our own powerhouses in composition had died.
In his honour Jazz Line-Up pays tribute to Michael by completing the project and recording his Jazz Suite "Peter Pan", in the same studio where he made his early broadcast some 50 years ago, the iconic BBC Maida Vale studios in west London.
His son Gabriel directs the band and the programme is presented by Julian Joseph.
Michael Garrick Jazz Orchestra members:
Rhythm: Julian Joseph (Piano), Dominic Ashworth (Guitar), Matt Ridley (Bass), Alan Jackson (Drums) - Reeds: Sam Bullard, Dave Shulman, Mick Foster, Sam Walker, Bob McKay - Trombones: Mark D'Silva, Martin Gladish, Dave Eaglestone - Trumpets: Martin Shaw, Steve Waterman, Steve Fishwick, Rory Simmons - Vocalist: Nette Robinson - Musical Director: Gabriel Garrick.