Main content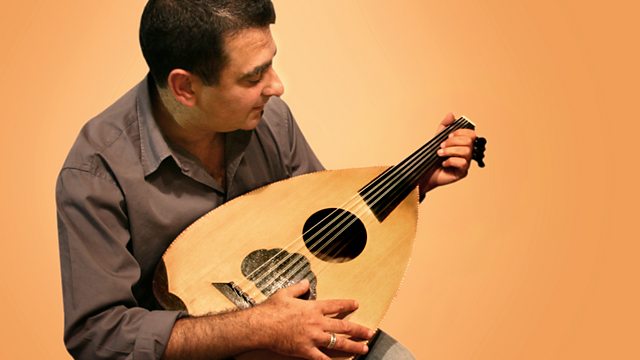 Jerusalem International Oud Festival 2011
Moshe Morad with recordings made at the 2011 Jerusalem International Oud Festival. Featuring muscians from Greece, Turkey, Spain, Iran and Israel.
Moshe Morad introduces recordings made exclusively for World Routes at the 2011 Jerusalem International Oud Festival which took place in November. In today's programme there's a tribute to the so-called Queen of the Greek Blues, Rosa Eskenazi with musicians from Greece, Turkey and Israel. Plus the Petrakis-Lopez-Chemirani Trio, virtuosi musicians from Crete, Spain and Iran. Producer James Parkin.
In its 12th year, the Jerusalem International Oud Festival brings musicians and audiences from across the region together. Jews, Arabs, and groups from all denominations perform side by side.
Today's programme presents an opportunity to discover the music of Rosa Eskanzi, a colourful character who was born to a Ladino Jewish family in Istanbul at the end of the 19th century. Her adult life and career was spent in Greece where she was shunned by the conservative Jewish community of Thessaloniki, and went on to become the leading exponent of Rebetiko or the Greek Blues as its known. Famed also for rescuing Greek Jews during World War 2, she ended her life suffering from dementia and was buried in an unmarked grave. The Greek, Turkish and Jewish-Ladino roots of her music were represented at this tribute concert by female singers from each tradition.
In 2012, World Routes will feature more highlights from the festival including, amongst other things, the Kurdish singer Aynur from Turkey, Palestinian folk music from the West Bank, Classic Arab songs performed by an Egyptian-style orchestra from the Galilee, and one of the finest oud players in the world today, Taiseer Elias.
Featured in...
This collection features our choice of musical highlights from across the globe.