Main content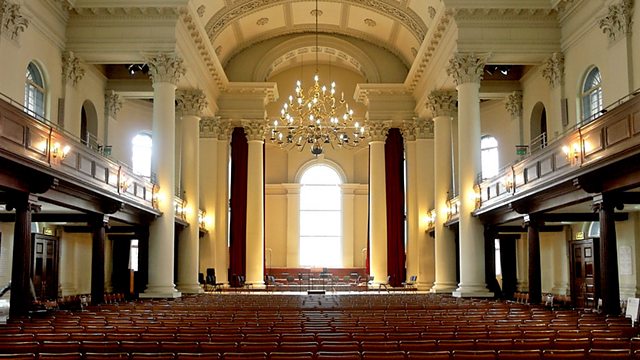 Tallis Scholars - Nativity Music
The Tallis Scholars perform music for the Nativity Journey, by Palestrina, Michael Praetorius and Hieronymus Praetorius. Including Palestrina's Missa Ave Maria.
Live from St John's Smith Square, London
Presented by Martin Handley.
The Tallis Scholars have been called 'The rock stars of Renaissance music'. In this programme of Christmas music, they bring together the vocal traditions from Germany and Italy for the journey of the Nativity.
Anonymous: Ave Maria
Palestrina: Missa Ave Maria
Interval: Interval Music
Hieronymous Praetorius: Magnificat IV
Hieronymous Praetorius: Ecce dominus veniet
Eccard: Ubers Gebirg
Eccard: Maria wallt zum Heiligtum
Michael Praetorius: Ecce dominus
Michael Praetorius In dulci jubilo.