Main content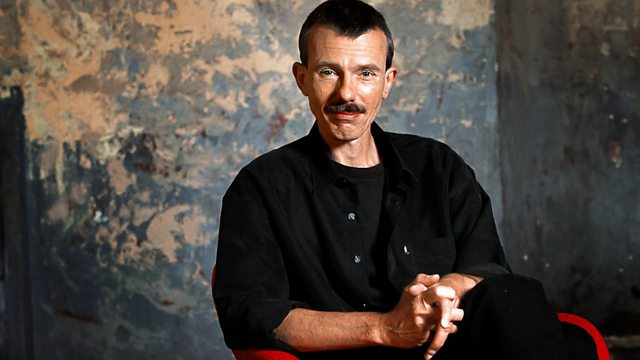 22/12/2011
Jonathan Swain introduces a performance of the Scarlatti Christmas cantata Cinque Profeti.
Jonathan Swain introduces a performance of the Scarlatti Christmas Cantata, Cinque Profeti
12:31 AM
Scarlatti, Alessandro (1660-1725)
Cinque Profeti - Christmas Cantata
Daniel - Barbara Schlick (soprano); Ezechielle - Heike Hallaschka (soprano);Geremia - Kai Wessel (alto); Isaia - Christoph Prégardien (tenor); Abramo - Michael Schopper (bass), La Stagione, Michael Schneider (director)
1:31 AM
Mussorgsky, Modest (1839-1881)
Pictures from an Exhibition
Steven Osborne (piano)
2:07 AM
Respighi, Ottorino (1879-1936)
Trittico Botticelliano
Norwegian Radio Orchestra, Peter Santa (conductor)
2:31 AM
Beethoven, Ludwig van (1770-1827)
7 Variations on a Theme of The Magic Flute by Mozart
Miklós Perényi (cello), Dezső Ránki (piano)
2:40 AM
Schoenberg, Arnold (1874-1951)
Verklarte Nacht (Op.4)
Borromeo String Quartet
3:08 AM
Brahms, Johannes (1833-1897)
Variations on a theme by Haydn (Op.56a)
Bergen Philharmonic Orchestra, Simone Young (conductor)
3:28 AM
Martinu, Bohuslav (1890-1959)
Tango-Lento from 'La revue de Cuisine' (1930)
Timothy Lines (clarinet), Mihaela Martin (violin), Frans Helmerson (cello), Gustavo Núñez (bassoon), Peter Masseurs (trumpet), Vassily Lobanov (piano)
3:34 AM
Dukas, Paul (1865-1935)
Sorcerer's apprentice - symphonic scherzo for orchestra
Orchestre National de France, Charles Dutoit (conductor)
3:46 AM
Rossini, Gioachino (1792-1868)
Quartet for flute, clarinet, horn and bassoon no.6 in F major 'Andante et tema con variazioni'
Vojtech Samec (flute), Jozef Luptacik (clarinet), Frantisek Machats (bassoon), Josef Illes (french horn)
3:57 AM
Handel, Georg Frideric (1685-1759)
Aria: Mi lusinga il dolce affetto (Act2Sc3 Alcina)
Graham Pushee (counter-tenor) Australian Brandenburg Orchestra, Paul Dyer (artistic director)
4:04 AM
Handel, Georg Frideric (1685-1759)
Sonata for flute and continuo (Op.1 No.1a) (HWV.379) in E minor
The Sonora Hungarica Consort
4:13 AM
Obrecht, Jakob (1450-1505)
Omnis spiritus laudet - offertory motet for 5 voices
Ensemble Daedalus
4:20 AM
Liszt, Franz (1811-1886)
Transcendental study No.11 in D flat major 'Harmonies du soir' - from Etudes d'execution transcendante for piano (S.139)
4:31 AM
Bach, Johann Sebastian (1685-1750)
Fantasia in A minor (BWV.922)
Andreas Staier (harpsichord)
4:38 AM
Bach, Johann Christoph Friedrich (1732-1795)
Sinfonia for strings and continuo in D minor
Das Kleine Konzert
4:47 AM
Haydn, Johann Michael (1737-1806)
Ave Regina for double choir (MH.140)
Ex Tempore, Florian Heyerick (director)
4:58 AM
Bartok, Bela (1881-1945)
3 Folksongs from Csik county
Zoltan Kocsis (piano)
5:02 AM
Mussorgsky, Modest (1839-1881)
A Night on Bare Mountain
Hungarian Radio Symphony Orchestra, Tamas Vasary (conductor)
5:14 AM
Chopin, Frederic (1810-1849)
Scherzo No.3 in C sharp minor (Op.39)
Ivo Pogorelich (piano)
5:22 AM
Janacek, Leos (1854-1928)
Vlci stopa (The wolf's trail) for soprano, female choir & piano
Susse Lillesøe (soprano), Danish National Radio Choir, Per Salo (piano), Stefan Parkman (conductor)
5:30 AM
Debussy, Claude (1862-1918)
Prelude a l'apres-midi d'un faune
Norwegian Radio Orchestra, Matthew Rowe (conductor)
5:41 AM
Tchaikovsky, Pytor, Illyich (1840-1893)
Francesca da Rimini - symphonic fantasia after Dante (Op.32)
Slovak Radio Symphony Orchestra in Bratislava, Robert Stankovsky (conductor)
6:07 AM
Mozart, Wolfgang Amadeus (1756-1791)
Concert aria: Ch'io mi scordi di te...? Non temer, amato bene (K.505)
Tuva Semmingsen (soprano), Jörn Fosheim (piano), Norwegian Radio Orchestra, Michel Tabachnik (conductor)
6:17 AM
Durante, Francesco (1684-1755)
Concerto No.2 in G minor
Concerto Köln
06:30 AM
Radio 3 Breakfast.