Main content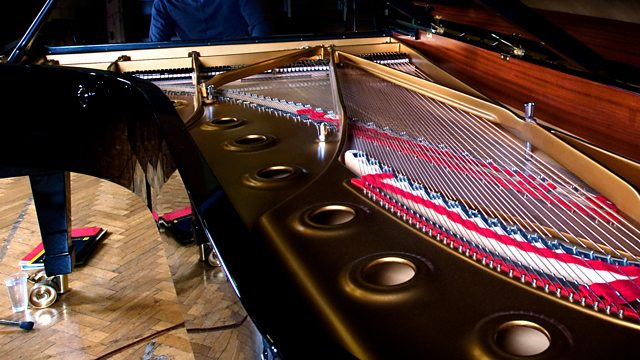 Nicolas Angelich plays two of Beethoven's more personal piano sonatas in a concert given at LSO St Luke's. Beethoven: Piano Sonata No 2 in A, Op 2; Sonata No 16 in G, Op 31.
LSO St Luke's Beethoven Piano Sonata Series.
In the second of his recitals for our complete cycle of the Beethoven sonatas, American-born pianist Nicholas Angelich plays two of Beethoven's less well-known sonatas. Op.2 No.2 comes from the very first group,of sonatas Beethoven published and is dedicated to his one-time teacher, Haydn. The second work on Nicholas's programme is from only a few years later but Beethoven had, by then, become very much his own man and the music takes several unexpected twists and turns.
Beethoven: Sonata no. 2 in A major Op.2'2 for piano
Beethoven: Sonata no. 16 in G major Op.31'1 for piano
Nicholas Angelich (piano)
First broadcast in December 2011.
Music Played
LSO St Luke's Beethoven Series (Nicholas Angelich)