Main content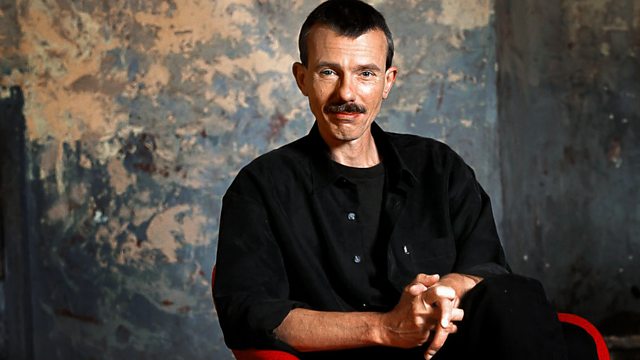 21/12/2011
Jonathan Swain presents Massenet's Christmas opera Le jongleur de Notre-Dame.
Jonathan Swain presents Massenet's Christmas opera "Le Jongleur de Notre-Dame"
12:31 AM
Massenet, Jules (1842-1912)
Le jongleur de Notre-Dame
Gerard Garino (tenor: Jean (le jongleur)), Bruno Laplante (baritone: Boniface), David Wilson-Johnson (baritone: Le Prieur), Ad van Baasbank (tenor: Poet-monk), Math Dirks (bar: Painter-monk), Bernard Kuysen (bar: Musician-Monk), David Shapero (bass: Sculptor-Monk), The Netherlands Radio Symphony Orchestra and Choir, Jean Fournet (conductor)
1:56 AM
Poulenc, Francis (1899-1963)
Litanies à la Vierge Noire version for women's voices and organ (1936)
La Gioia - Diane Verdoodt, Ilse Schelfhout, Kristien Vercammen & Bernadette De Wilde (sopranos), Lieve Mertens & Els Van Attenhoven (mezzo-sopranos), Peter Thomas (organ)
2:05 AM
Saint-Saëns, Camille (1835-1921)
Concerto for cello and orchestra no. 1 (Op.33) in A minor
Anatoli Krastev (cello); Bulgarian National Radio Symphony Orchestra; Vassil Kazandjiev (conductor)
2:26 AM
Ravel, Maurice (1875-1937)
Vocalise en forme de Habanera
Eir Inderhaug (soprano); Norwegian Radio Orchestra; Antoni Ros-Marbà (conductor)
2:31 AM
Brahms, Johannes (1833-1897)
Quartet for piano and strings No.1 (Op.25) in G minor
Kungsbacka Trio
3:13 AM
Kraus, Joseph Martin (1756-1792)
Sinfonie in E flat
Concerto Koln
3:33 AM
Moniuszko, Stanislaw (1819-1872) orch. Zygmunt Noskowski
Polonaise in E flat major
Polish Radio Symphony Orchestra, Jerzy Katlewicz (conductor)
3:40 AM
Chopin, Frédéric (1810-1849)
Variations in E major on a German National Air (op.posth)
Ludmil Angelov (piano)
3:48 AM
Bach, Johann Sebastian (1685-1750)
Gloria in Excelsis Deo (BWV.191)
Ann Monoyios (soprano); Colin Ainsworth (tenor); Tafelmusik Chamber Choir; Tafelmusik Baroque Orchestra; Ivars Taurins (conductor)
4:03 AM
Purcell, Henry (1659-1695)
Pavane in G minor (Z.752) and Chaconne (Chacony) in G minor (Z.730)
London Baroque
4:11 AM
Milhaud, Darius (1892-1974)
Scaramouche (Vif; Modéré, Braziliera )
James Anagnoson, Leslie Kinton (pianos)
4:22 AM
Salzedo, Carlos (1885-1961)
Concert Variations on 'O Tannenbaum'
Judy Loman (harp)
4:26 AM
Leontovitch, Mykola (1877-1921) / Kountz, Richard (b. 19??), arr. Cable, Howard
Carol of the Bells & The Sleigh à la Russe
The Toronto Children's Chorus, Members of the Toronto Symphony Orchestra, Judy Loman (harp), Jean Ashworth Bartle (conductor)
4:31 AM
Bree, Johannes Bernardus van (1801-1857)
Overture 'Le Bandit'
Netherlands Radio Symphony Orchestra, Jac van Steen (conductor)
4:38 AM
Bortnyans' ky, Dmitry (1751-1825)
Choral concerto No.6 "What God is Greater"
Platon Maiborada Academic Choir; Viktor Skoromny (conductor)
4:46 AM
Tchaikovsky, Pyotr Il'yich (1840-1893)
The Sleeping beauty suite (Op.66a)
The Radio Bratislava Symphony Orchestra, Ondrej Lenard (conductor)
5:07 AM
Jongen, Joseph (1873-1953)
Allegro appassionato (Op.95, No.2) from 2 pieces for Piano Trio
Grumiaux Trio
5:14 AM
Mozart, Wolfgang Amadeus (1756-1791)
Piano Concerto No.27 in B flat major (K.595)
Clifford Curzon (piano), Royal Concertgebouw Orchestra, Bernard Haitink (conductor)
5:46 AM
Bach, Johann Sebastian (1685-1750)/Gounod, Charles (1818-1893)
Meditation sur le premiere prelude de Bach (Ave Maria) arr. for cello & harp
Kyung-Ok Park (cello), Myung-Ja Kwun (harp)
5:51 AM
Schubert, Franz (1797-1828)
Impromptu No.3 in B flat major (from 4 Impromptus D.935) (1828)
Ilze Graubina (piano)
6:00 AM
Bersa, Blagoje (1873-1934)
Capriccio-Scherzo (Op.25c) (1902)
Croatian Radio Symphony Orchestra, Mladen Tarbuk (conductor)
6:09 AM
Nielsen, Carl (1865-1931) (arr.Dyrst)
Himlen mørkner stor og grum (The sky is vast and grim)
Fionian Chamber Choir, Alice Granum (director)
6:12 AM
Traditional; arranger unknown
Ack Värmeland du sköna
Young Danish String Quartet, Danish National Symphony Orchestra/DR; Thomas Dausgaard (conductor)
6:16 AM
Torelli, Giuseppe (1658-1709)
Concerto a quattro in forma Pastorale per il Santo Natale (Op.8 No.6), 'Christmas Concerto'
Tafelmusik Baroque Orchestra, Jeanne Lamon (director)
6:23 AM
Bernat Vivancos (b.1973)
El cant del ocells
Ieva Ezeriete (soprano); Latvian Radio Choir; Sigvards Klava (conductor)
06:30 AM
Radio 3 Breakfast.