Main content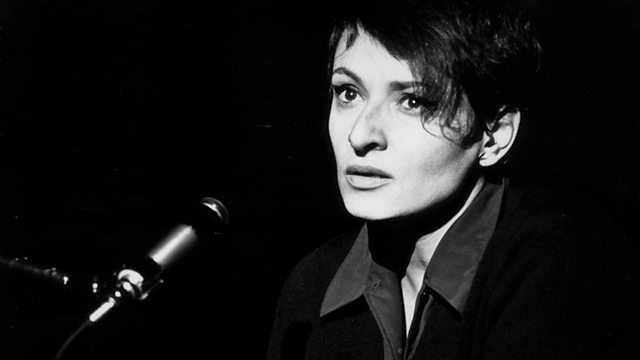 Barbara - The Inner Voice of France
Norman Lebrecht, who as a child growing up in France became a passionate fan, explores the life and work of French icon, chanteuse and composer Barbara.
French icon, chanteuse and composer, Barbara performed a music that has deeply touched the lives of many French people. Born in Paris in 1930 as Monique Serf, she is virtually unknown and unheard outside French speaking countries, yet when she died in 1997, hundreds of thousands of Parisians came out onto the streets to escort Barbara to her grave.
Norman Lebrecht spent much of his childhood growing up in Paris and first heard Barbara in his teens. He's never stopped listening to her music. "She seems to know my needs and fears, to address the most private matters in an unmistakable voice of empathy and compassion", he says.
The voice itself is unmistakable, soft, silky and confidential. The topics she sings about are intensely personal. In 'Nantes', one of her most poignant songs, she describes travelling to her father's funeral - the father who abused her as a child.
Norman travels through the world in which Barbara lived and worked investigating how she condensed her experiences into a music that became the Inner Voice of France.
With contributions from singers Roberto Alagna, Nana Mouskouri and Martha Wainwright. There's also former president of the European Bank for Reconstruction and Development, Jacques Attali who wrote lyrics for her, Barbara's nephew Bernard Serf, her assistant Marie Chaix, and biographer Valerie Lehoux.
Producer: Jeremy Evans
First broadcast in December 2011.