Main content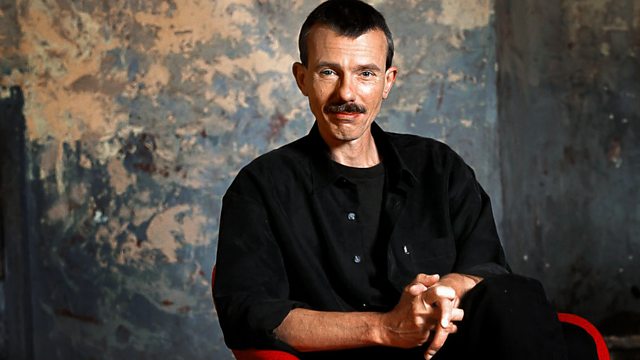 18/12/2011
Jonathan Swain concludes a Mahler symphony cycle with the Tenth, completed by Deryck Cooke. Riccardo Chailly conducts the Leipzig Gewandhaus Orchestra.
Jonathan Swain concludes the Mahler Symphony Cycle with No.10, completed by Deryck Cooke. With the Leipig Gewandhaus conducted by Riccardo Chailly.
1:01 AM
Mahler, Gustav [1860-1911]
Symphony no. 10 Compl. Cooke
Leipzig Gewandhaus Orchestra, Riccardo Chailly (conductor)
2:22 AM
Mahler, Gustav (1860-1911)
Adagietto from Symphony No.5 in C sharp minor MONO
Concertgebouw Orchestra, Willem Mengelberg (conductor)
2:30 AM
Mendelssohn, Felix [1809-1847]
Piano Concerto No.1 in G minor (Op.25)
Saleem Abboud Ashkar (piano) Leipzig Gewandhaus Orchestra, Riccardo Chailly (conductor)
2:51 AM
Haydn, Joseph (1732-1809)
Sonata Partita No 10 in C major
Geert Bierling (organ)
3:01 AM
Dobrzynski, Ignacy Feliks (1807-1867)
String Quartet No.1 in E minor, (Op.7) (1829)
Camerata Quartet
3:31 AM
Paderewski, Ignacy Jan (1860-1941) arranged by Stanislaw Wiechowicz
From 6 Lieder (Op.18)
Polish Radio Chorus, Wlodzimierz Siedlik (conductor)
3:43 AM
Wieniawski, Henryk (1835-1880)
Concerto for violin and orchestra No.2 in D minor (Op.22)
Bartlomiej Niziol (violin), Sinfonia Varsovia, Grzegorz Nowak (conductor)
4:07 AM
Verbytsky, Mykhalo [1815-1870]
Choral concerto "The Angel Declared"
Valentina Reshetar (soprano), Irina Horlytska (contralto), Vasyl Kovalenko (tenor), Oleksandr Bojko (bass) Platon Maiborada Academic Choir, Viktor Skoromny (conductor)
4:12 AM
Mozart, Wolfgang Amadeus (1756-1791)
Rondo in D (K.485)
Jean Muller (piano)
4:18 AM
Bach, Carl Philipp Emanuel (1714-1788)
Symphony for strings in B flat. (Wq.182 No.2)
Tasmanian Symphony Chamber Players, Geoffrey Lancaster (harpsichord), Barbara Jane Gilbey (violin/director)
4:29 AM
Byrd, William (c.1543-1623)
O Lord, how vain - for voice and 4 viols
Emma Kirkby (soprano), The Rose Consort of Viols: John Bryan, Alison Crum, Sarah Groser, Roy Marks, Peter Wendland (viols)
4:35 AM
Beethoven, Ludwig van [1770 -1827]
Egmont, incidental music: Overture (Op.84)
BBC Symphony Orchestra, Jiří Bĕlohlávek (conductor)
4:44 AM
Durante, Francesco (1684-1755)
Concerto No.5 in A major
Concerto Köln
4:52 AM
Svendsen, Johan (1840-1911)
Norsk kunstnerkarneval (Op.14)
Norwegian Radio Orchestra, Ari Rasilainen (conductor)
5:01 AM
Grieg, Edvard (Hagerup) [1843-1907]
Norwegian Dance No.1 (Op.35) for piano duet
Leif Ove Andsnes & Håvard Gimse (piano)
5:07 AM
Alpaerts, Flor (1876-1954)
Romanza for Violin and Orchestra (1928)
Guido De Neve (violin), Vlaams Radio Orkest , Michel Tabachnik (conductor)
5:14 AM
Janácek, Leos (1854-1928)
Surely this is my mother's room - from Jenufa Act II
Joanne Kolomyjec (soprano), Calgary Philharmonic Orchestra, Mario Bernardi (conductor)
5:17 AM
Mozart, Wolfgang Amadeus (1756-1791)
Fantasy in C minor (K.396)
Juho Pohjonen (piano)
5:26 AM
Tchaikovsky, Peter Ilyich (1840-1893)
Wojewode, symphonic ballad, (Op 78)
Oslo Philharmonic Orchestra, Jukka-Pekka Saraste (conductor)
5:38 AM
Folquet de Marseille (c 1155-1231)
Flores sur 'Tant m'abellis l'amoros pessamens'
Ensemble Lucidarium
5:43 AM
Pierné, Gabriel (1863-1937)
Konzertstück for harp and orchestra (Op.39)
Suzanna Klintcharova (harp), Sofia Philharmonic Orchestra, Dimitar Manolov (conductor)
5:58 AM
Messiaen, Olivier (1908-1992)
Theme and Variations
Peter Oundjian (violin), William Tritt (piano)
6:08 AM
Handel, Georg Frideric (1685-1759)
Aria with variations from Piano Suite No.5 in E major (HWV.430) "The harmonious blacksmith"
Marián Pivka (piano)
6:13 AM
Haydn, Joseph [1732-1809]
Quartet for strings (Op.20'2) in C major
Quatuor Tercea
6:34 AM
Kilar, Wojciech (b. 1932)
Piano Concerto
Peter Jablonski (piano), Polish Radio Symphony Orchestra, Wojciech Rajski (conductor).