Main content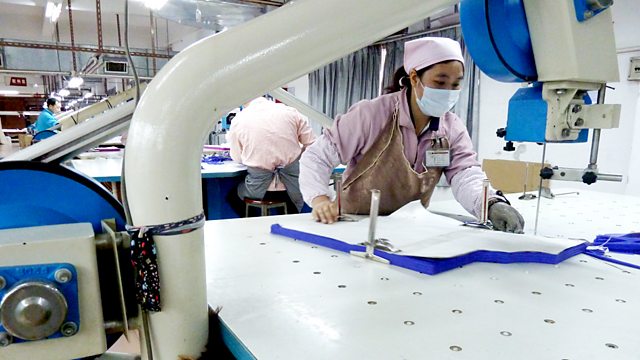 China's Migrant Worker Mega-City
China's economy depends on a system regulating workers from around China and beyond. In Guangzhou, the migrant metropolis, Mukul Devichand hears stories of anger and reform.
The world economy has pinned its hopes on China's economy, which depends on over 150 million migrant workers and their labour. The system of internal migration, based on the idea that workers do not settle in the places they work, has sustained an economic miracle and rapid development. But the country has seen a summer of unrest, with rioting among migrants in the Pearl River Delta and angry reactions to the injustices of the system. Mukul Devichand visits Guangzhou, the southern metropolis where 7 million migrants form half the population. There is anger and frustration with the hukou, China's "internal passport." Meanwhile, the city is now also home to communities from around the world, with 100,000 Africans adding to the already sensitive ethnic mix. How will the city change under the pressure of migration, and will its economic success survive the social tensions?
Will China's factory of the world collapse under the burden of an ageing population?

Shanghai-based journalist Duncan Hewitt finds out how microblogging is changing China.
Featured in...
Foreign affairs in depth: leading journalists explore issues around the globe.