Main content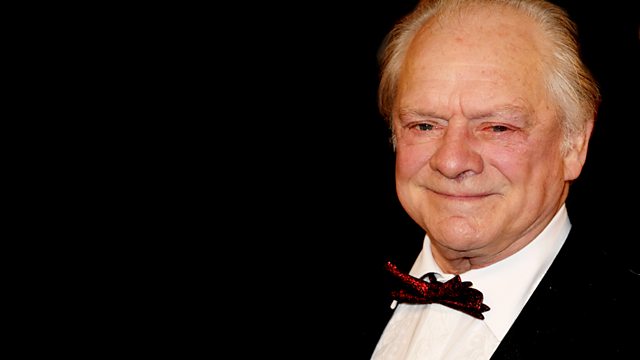 Sir David Jason and the return of Sherlock Holmes
With Mark Lawson, who interviews David Jason and reviews Robert Downey Jr in his return to the role of Sherlock Holmes; and Front Row's festive Jukebox Jury.
With Mark Lawson
Two decades after the last series of Only Fools and Horses, Sir David Jason returns to BBC One as the star of a new comedy series. He discusses his role as the incompetent bodyguard of the Queen, his close relationship with Ronnie Barker, and whether he can predict which lines will get the best laugh.
Robert Downey Jr. and Jude Law have joined forces again for a second Sherlock Holmes film, directed by Guy Ritchie. In A Game of Shadows, Holmes and Dr. Watson take on their fiercest adversary, Professor Moriarty. Crime writer Natasha Cooper reviews.
Hit or miss? The Front Row Jukebox Jury delivers its verdict on a sackful of this year's festive releases. Music critics David Hepworth and Rosie Swash discuss songs from Mariah Carey and Justin Bieber, the cast of The Only Way Is Essex, Michael Buble, The Killers and many more.
Producer Claire Bartleet.
Chapters
Sir David Jason

Sir David Jason

An interview with Sir David Jason.

Duration: 14:32

Christmas Songs

Christmas Songs

David Hepworth and Rosie Swash give their verdict on this year's Christmas songs.

Duration: 08:56

Sherlock Holmes - A Game of Shadows

Sherlock Holmes - A Game of Shadows

A review of Sherlock Holmes - A Game of Shadows.

Duration: 03:57