Main content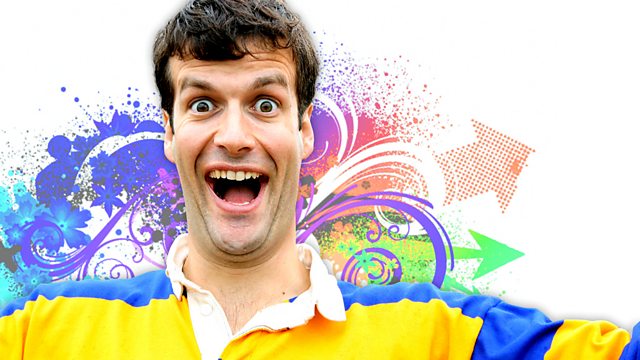 Giles tries to put Budleigh on the gastronomic map, but cooks up a disaster. Stars Marcus Brigstocke. From December 2011.
When Giles tries to put Budleigh Salterton on the gastronomic map, he inadvertently serves up a full-scale biohazard lockdown instead. Yumsk!
Budleigh Salterton's most famous citizen is back! But this time, he's got a computer! Giles Wemmbley Hogg has been grounded by both the Home Office and his father, so he's set up GWH Travvel ("2m's 2g's 2v's, bit of a mix up at the printers").
Run from his bedroom in Budleigh Salterton, with the help of his long-suffering former Primary Schoolteacher Mr Timmis and the hindrance of his sister Charlotte, it's a one-stop Travel/Advice/Events Management/Website service, where each week, his schemes range far and wide - whether it's roaming the country lecturing would-be overlanders on how to pack a rucksack ("If in doubt, put it in. And double it"), or finding someone a zebra for a corporate promotion ("I'll look in the Phone Book - how hard can it be? Now, "A to D".....), GWH Travvel stays true to its motto - "We do it all, so you won't want to".
Cast
Giles ..... Marcus Brigstocke
Mr. Timmis ..... Vincent Franklin
Charlotte Wemmbley Hogg ..... Catherine Shepherd
Monsieur Delabouche ..... Ben Willbond
The Commissioner ..... Laura Solon
Breville-Toaster ..... Justin Edwards
Tim McBride ..... Tim Downie
General Watson ..... Rupert Vansittart
Written by Marcus Brigstocke, Jeremy Salsby & Toby Davies
Produced & directed by David Tyler
A Pozzitive production for BBC Radio 4.