Main content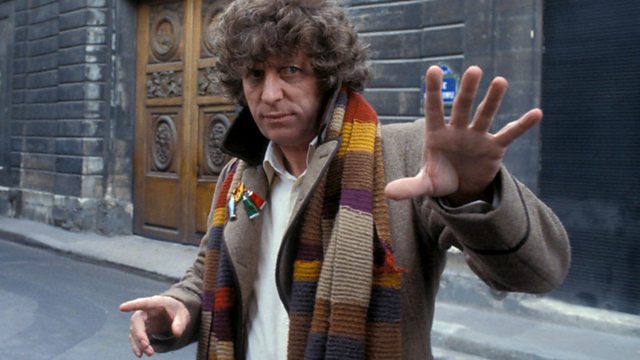 The Stuff of Nightmares, part 2
Barricaded in the Time Lord's cottage, Mike Yates hears more about the reanimating bugs. Stars Tom Baker and Richard Franklin.
With both of them barricaded into the cottage, the Doctor reveals more about the fiendish powers of the extra-terrestrial swarm to Mike Yates.
Part of a five-story adventure written by Paul Magrs.
Starring Tom Baker as the Fourth Doctor, Richard Franklin as Mike Yates, Susan Jameson as Mrs Wibbsey and Daniel Hill as Percy Noggins.
Producer: Kate Thomas
Made by BBC Audio.