Main content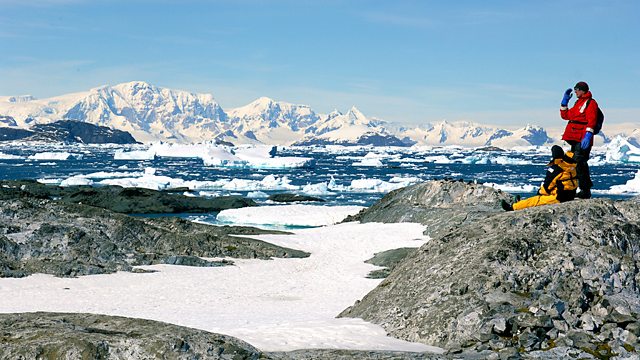 Making the Rules for Antarctica
David Walton of the British Antarctic Survey describes the tricky legal struggle to protect Antarctica from humans' activity.
To mark the centenary of Roald Amundsen's arrival at the South Pole (to be followed a month later by Captain Scott), this series of the Essay is presented by professionals who have lived and worked in Antarctica.
David Walton's professional life has seen him tread an unusual, and often delicate, path between botany and international politics. In his Essay he explains how he progressed from studying the lifecycle of small woody plants on the sub-Antarctic island of South Georgia to sitting shoulder-to-shoulder with world leaders, trying to create the laws required to protect the continent from human activity.
"When Scott went "South" a century ago, the only laws he had to concern himself with were those of survival. Now, with more than 30 countries following in his wake, legislation to protect this most pristine part of our planet is vital."
Inspired by the lectures of Sir Raymond Priestley (the geologist on Scott's expedition) David went "South" himself in 1967 to conduct his own scientific research. But a chance meeting with a charismatic seal biologist hauled him out of the world of intricate biological research and into the global political arena.
"Perhaps the most difficult period was when the United States delegation insisted on blocking every discussion on climate change, regardless of the evidence, just because George Bush Junior did not believe in it."
David Walton is Emeritus Professor at the British Antarctic Survey and Visiting Professor at the University of Liverpool. He is Editor in Chief of the journal "Antarctic Science" and has contributed to, compiled and edited, six books on research in Antarctica.
Producer Chris Eldon Lee
A Culture Wise production for BBC Radio 3
First broadcast in December 2011.
More episodes
Next
You are at the last episode