Main content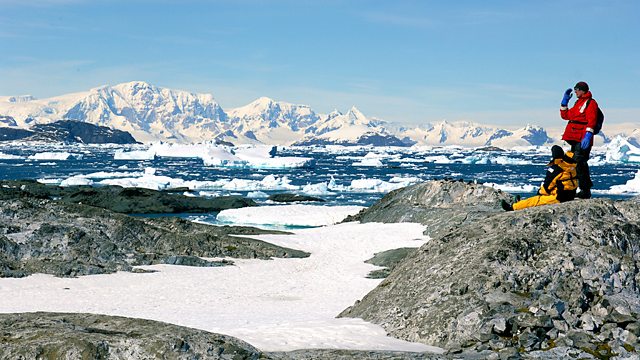 Writer and historian Meredith Hooper describes a summer with Antarctica's characterful Adelie penguins as they battle with climate change.
To mark the centenary of Roald Amundsen's arrival at the South Pole (to be followed a month later by Captain Scott), this series of the Essay is presented by professionals who have lived and worked in Antarctica.
In "Adelies and Obsession" writer and historian Meredith Hooper talks about penguins, past and present. To the men on Scott's expedition, small Adelie penguins were amusing, neatly packaged fresh food.
"A penguin yielded two delicious breast steaks. Fricasseed or in a stew, their flesh was considered as good as beef. Fresh penguin meat was thought to help ward off scurvy. And, if necessary, penguin blubber could be used for cooking".
One hundred years later, Meredith was given privileged access to the private lives of these complex little birds which provide crucial evidence of climate change.
"Records were showing a temperature rise five times the global average. A rise of almost 3 degrees centigrade during the previous 50 years. 30 years of seabird data now seem to link the lives and fates of the local Adelies with climate change"
The penguins' plight causes Meredith to re-examine her own relationship with their habitat and Antarctica's place within her soul.
Meredith Hooper has been on four Antarctic adventures, resulting in four books about the continent. She is a visiting scholar at the Scott Polar Research Institute, Trustee of the UK Antarctic Heritage Trust and holds the Antarctic Service Medal. She's a key contributor to the Natural History Museum exhibition about polar conquest and recently became famous as the mother who persuaded her son Tom to make the film "The King's Speech".
Producer Chris Eldon Lee
A Culture Wise production for BBC Radio 3
First broadcast in December 2011.