Main content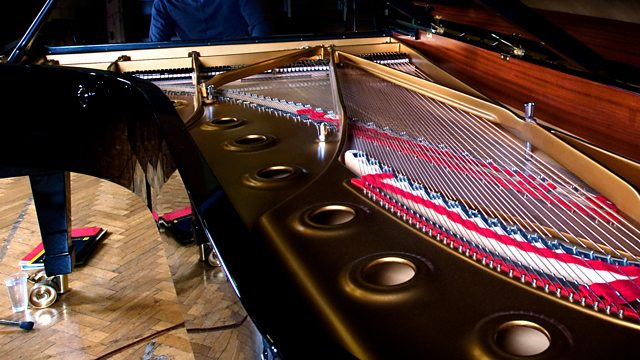 Llyr Williams in a piano recital given at LSO St Luke's in London. Beethoven: Piano Sonata No 10 in G, Op 14; Sonata No 22 in F, Op 54; Sonata No 15 in D (Pastoral).
LSO St Luke's Beethoven Piano Sonata Series. Introduced by Louise Fryer.
Beginning the second week of a complete cycle of the 32 Beethoven Piano Sonatas, Llyr Williams (a former Radio 3 New Generation Artist) plays three sonatas. He begins with Beethoven's playful sonata in G major, Op.14 No.2, and ends with the idyllic 'Pastoral' sonata. The middle sonata, Op.54, is equally delicate and was written as a form of light relief while Beethoven was drafting the first version of his opera Fidelio.
Beethoven: Piano Sonata no. 10 in G major Op.14 No. 2
Beethoven: Piano Sonata no. 22 in F major Op.54
Beethoven: Piano Sonata no. 15 in D major Op.28 (Pastoral)
Llyr Williams (piano)
First broadcast in December 2011.
Music Played
LSO St Luke's Beethoven Series (Llyr Williams)