Main content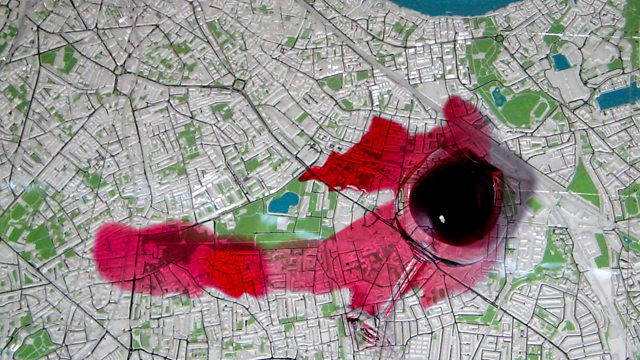 Tendrilled Avenues
Texts and music about humanity's relationship with alcohol, with Sally Dexter and Jon Strickland. Including Dickens, Lowry and Colette, plus Verdi, Warlock, Ravel, Copland.
"Tendrilled Avenues": poetry and prose from Pliny to Proulx celebrating and cautioning, lamenting and laughing, about humanity's complex relationship with alcohol, read by Sally Dexter and Jon Strickland.
Pliny the Elder gives a sober judgement of wine's effects. Dickens and Lowry describe in poetic detail, the interior of two drinking establishments; Colette's heroine Claudine becomes light-headed on sparkling wine and new love. Shakespeare's Falstaff is unequivocal in his praise for "good sherris sack", while Martin Amis's John Self discovers the embarrassment of over-indulgence at a dinner party. Whalers on shore-leave caper wildly in Moby Dick; Proulx's fishing community party takes a violent turn. And DH Lawrence meditates on humanity's ancient and mysterious relationship with the "tendrilled avenues of wine and the otherworld".
With drinking songs from Verdi, Warlock and Tom Waits, and orchestral interludes ranging from reflective to euphoric, by Ravel, Copland and Milhaud.
Music Played
Timings (where shown) are from the start of the programme in hours and minutes
Pliny the Elder

On the Properties of Wine from Bk.14 of Natural History (excerpt), reader Jon Strickland

Ernest Hemingway

True At First Light (excerpt), reader Jon Strickland

Charles Dickens

Our Mutual Friend (excerpt from Ch.6), reader Sally Dexter

Malcolm Lowry

Under The Volcano (excerpt), reader Jon Strickland

Li Tai Po, translated by Amy Lowell

A pot of wine among flowers, reader Sally Dexter

William Shakespeare

Falstaff soliloquy (Henry IV part 2), reader Jon Strickland

Anne Brontë

The Tenant of Wildfell Hall (excerpt), reader Sally Dexter

Christopher Isherwood

Mr Norris Changes Trains (excerpt), reader Jon Strickland

Colette, trans. Antonia White

Claudine in Paris (excerpt from Ch.14) read by Sally Dexter

Martin Amis

Money (excerpt), reader Jon Strickland

Herman Melville

Moby-Dick (excerpt), reader Jon Strickland

E. Annie Proulx

The Shipping News (excerpt), reader Sally Dexter

D. H. Lawrence

Grapes (excerpt), reader Sally Dexter

Producer Note

Poetry and prose from Pliny to Proulx, celebrating and cautioning, lamenting and laughing, about humanity's relationship with alcohol; with complementary songs, dances and musical amospheres.

After the rousing chorus "in the tavern" from Orff's Carmina Burana (sung in medieval Latin), the Roman writer Pliny the Elder gives a quasi-scientific judgement on wine's effects, observing that Alexander the Great should have exercised more moderation, and done less slaying.

The imperious March of the Lions by Saint-Saens introduces Ernest Hemingway's description of breakfast on safari, when he likes to drink an early beer - unless he is hunting lion.
Dickens and Lowry describe in loving and poetic detail, the interior of two drinking establishments – a cosy Thames-side inn where the beer-pulls make low bows to the customers, and a sepulchral Mexican cantina with an intriguing array of barrels; both establishments ruled by powerful women who are in no mood to indulge their male customers. (Dickens' villainous Riderhood can have but one pint, while Lowry's unfortunate Consul is left calling plaintively for service.)


Meanwhile, Thomas Arne's Bacchus raises a glass of wine in song to his beloved, Ariadne, and moving into a more reflective mood, Chinese poet Li Tai Po drinks to the moonlight; the scene is further painted by Debussy's piano piece "Pagodes".

Shakespeare's Falstaff is unequivocal in his praise for "good sherris sack", as an inspiration and tonic in both love and war; William Walton's glittering score for Henry V matches the martial vigour of the old soldier. A less edifying effect is felt by Huntingdon's drinking friend in Anne Brontë's The Tenant Of Wildfell Hall.

Colette's heroine Claudine becomes light-headed on sparkling Asti in a Parisian cafe, and thinks the room is in "Japanese perspective" -  but then she realises that it is her lover who has really intoxicated her.

Ravel's heady orchestral fantasy La Valse whirls us away to another city and another time – Berlin, the 1930s, New Year's Eve, and Christopher Isherwood's narrator is also experiencing some fizz-fuelled euphoria as he watches the dancing merrymakers.

Moving further into the night, Sinatra's classic recording of One For My Baby is a poetic tale of a lovelorn man, the last drinker at the bar confiding in the bar-tender ("set em up, Joe – I got a little story I think you should know…") – which leads us to Martin Amis's John Self, who discovers the embarrassment of over-indulgence at a dinner party in New York, when he arrives at his friend's apartment to find dinner over – and he has forgotten what went on there earlier...

Another American bar-fly, Tom Waits is in a mood to blame anyone and anything but himself for his inebriation, in his song The Piano Has Been Drinking – but Peter Warlock's Captain Stratton's Fancy is a carefree, rollicking sailor's drinking song.

This ushers in two fishing community scenes: a crew of whalers just arrived on shore-leave from a freezing ocean voyage caper wildly at the Spouter Inn, in Moby Dick; while Proulx's farewell party in a Newfoundland port takes a violent turn.

And finally, as Milhaud's sinuous score La Creation du Monde evokes a primeval atmosphere, DH Lawrence meditates on humanity's ancient and mysterious relationship with the "tendrilled avenues of wine and the otherworld".

Producer: Philip Tagney

The hidden history of plant-based diets