Main content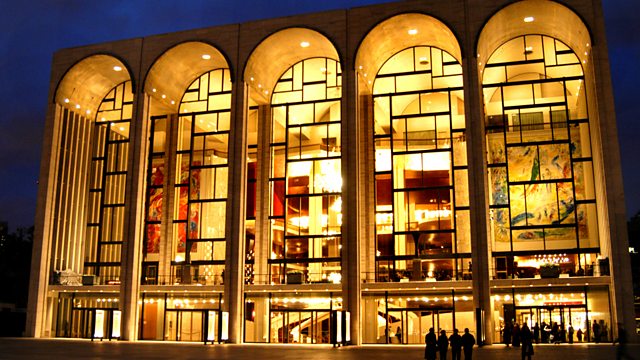 Gounod's Faust
From the Metropolitan Opera, New York, Yannick Nezet-Seguin conducts Gounod's opera Faust, starring Jonas Kauffmann as Faust and Rene Pape as Mephistopheles.
Live from the Met
When the New York Metropolitan Opera opened in 1883 the very first opera to be staged was Gounod's Faust and it has been enormously popular there ever since. It tells the famous story of Dr Faust and how he sells his soul to the devil, Mephistopheles, in order to regain his youth. It's the opera that features in the plot of 'Phantom of the Opera' and it's music includes some very famous numbers, including the 'Jewel Song' and the Soldiers Chorus. Initially something of a failure, Gounod's Faust has been providing a great night out at the opera (and a great challenge to star singers) ever since its first revival in 1863 and will no doubt do so for many years to come.
Presented by Margaret Juntwait with guest commentator Ira Siff.
Faust.....Jonas Kaufmann (tenor)
Méphistophélès.....René Pape (bass)
Marguerite.....Marina Poplavskaya (soprano)
Valentin.....Russell Braun (baritone)
Wagner.....Jonathan Beyer (baritone)
Siébel.....Michèle Losier (mezzo-soprano)
Marthe Schwerlein.....Wendy White (mezzo-soprano)
New York Metropolitan Opera Orchestra and Chorus
Conductor.....Yannick Nézet-Séguin.