Main content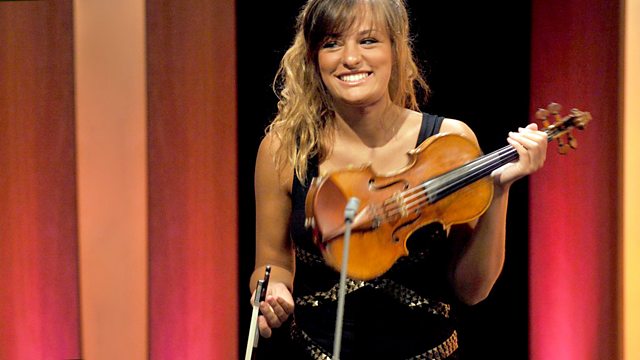 Episode 2
Violinist Nicola Benedetti selects music and musicians that inspire her, including Vivaldi, Bernstein and Wynton Marsalis, plus Jessie Norman, Renee Fleming and Sviatolsav Richter.
Violinist, Nicola Benedetti continues her selection of classical music and musicians that move her with a mixture of pieces by Bach, Beethoven, Strauss and Vivaldi performed by some of the world's most inspirational musicians.
Nicola's first choice clearly lies with the great Romantic classics of the 19th century, but within her mix is an enthusiam for the music of Vivaldi alongside the music of Shostakovich, Bernstein and Jazz composer Wynton Marsalis.
Her choice of artists include the singers Jessie Norman and Renee Fleming, Sviatolsav Richter and the Borodin Quartet and violinist Giuliano Carmignola and Venice Baroque among others.
Podcast
A view of classical music from a range of presenters; themed series and one-off programmes