Main content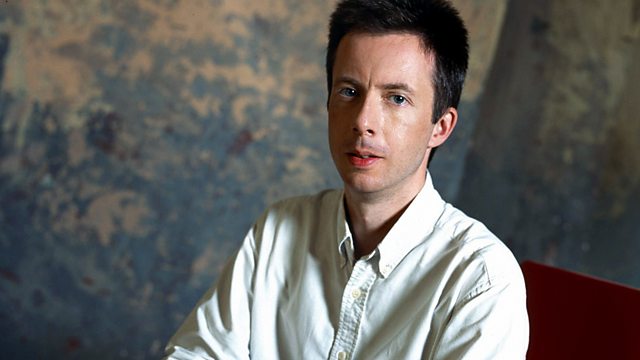 13/12/2011
John Shea presents Bizet's Carmen in a performance given at the Royal Opera House, Covent Garden. With Elina Garanca and Carmen and Roberto Alagna as Don Jose.
John Shea presents Bizet's Carmen, recorded at the Royal Opera House. Elina Garanca is Carmen and Roberto Alagna Don Jose.
12:32 AM
Bizet, Georges [1838-1875]
Carmen
Elina Garanca - Mezzo-Soprano (Carmen), Roberto Alagna - Tenor (Don Jose), Ildebrando D' Arcangelo - Bass (Escamillo), Liping Zhang - Soprano (Micaela), Changhan Lim - Baritone (Morales), Henry Waddington - Bass (Zuniga), Eri Nakamura - Soprano (Frasquita), Louise Innes - Mezzo-Soprano (Mercedes), Adrian, Clarke - Baritone (Le Dancaire), Vincent Ordonneau - Tenor (Le Remendado), Bertrand De Billy - Conductor, Royal Opera House Chorus, Royal Opera House Orchestra
3:05 AM
de Falla, Manuel (1876-1946)
Noches en los jardines de España
Filip Pavlov (piano), Sofia Symphony Orchestra, Ivan Marinov (conductor)
3:29 AM
Bach, Johann Christian (1735-1782)
Quartet for flute/violin and strings (T.309/3) in A major
Sofia Soloists Chamber Ensemble, Plamen Djurov (Conductor)
3:46 AM
Strauss, Oscar (1870-1954)
Overture: Ein Walzertraum
West Deutsches Rundfunkorchester Köln, Franz Marszalek (conductor)
3:53 AM
Castelnuovo Tedesco, Mario (1895-1968)
Capriccio Diabolico for guitar (Op.85)
Goran Listes (guitar)
4:02 AM
Debussy, Claude (1862-1918) orch. Brewaeys, Luc (b.1959)
No.2 Voiles (Preludes Book 1)
Royal Flemish Philharmonic, Daniele Callegari (conductor)
4:07 AM
Debussy, Claude (1862-1918) transc. Nina Cole
Prélude à la Damoiselle élue
Roger Cole (oboe), Linda Lee Thomas (piano)
4:11 AM
Sammartini, Giuseppe [1695-1750]
Sinfonia in F
Europa Galante, Fabio Biondi (conductor)
4:19 AM
Schubert, Franz (1797-1828)
Quartet for strings in C minor (D.703) 'Satz'
Tilev String Quartet
4:31 AM
Borodin, Alexander (1833-1887)
Polovtsian dances - from 'Prince Igor'
Sydney Symphony Orchestra, Stuart Challender (conductor)
4:42 AM
Offenbach, Jacques [1819-1880] arr. Max Woltag
Belle Nuit (Barcarolle from Contes d'Hoffmann)
Moshe Hammer (violin), Tsuyoshi Tsutsumi (cello), William Tritt (piano)
4:45 AM
Martucci, Giuseppe (1856-1909)
Notturno (Op.70 No.1)
Oslo Philharmonic Orchestra, Nello Santi (conductor)
4:53 AM
Handel, Georg Frideric (1685-1759)
Bramo di trionfar' - aria from 'Alcina' (Act 1 Scene 8)
Graham Pushee (countertenor), Australian Brandenburg Orchestra, Paul Dyer (artistic director)
5:00 AM
Mendelssohn, Felix (1809-1847)
Sonata in D major (1844) (Op.65 No.5)
Erwin Wiersinga (organ)
5:09 AM
Dvorák, Antonín (1841-1904)
Scherzo capriccioso (Op.66)
Slovak Radio Symphony Orchestra Bratislava, Oliver Dohnányi (conductor)
5:22 AM
Gershwin, George (1898-1937)
Piano Preludes (1926)
Donna Coleman (piano)
5:30 AM
Beethoven, Ludwig van (1770-1827)
Trio for violin, cello and piano (Op.11) in B flat major;
Trio Ondine
5:49 AM
Locatelli, Pietro Antonio (1695-1764)
Concerto in E flat (Op.7 No.6), 'Il pianto d'Arianna'
Amsterdam Bach Soloists
6:05 AM
Grieg, Edvard Hagerup (1843-1907)
Peer Gynt - suite no. 1 (Op. 46)
Bergen Philharmonic Orchestra, Ole Kristian Ruud (conductor)
06:30 AM
Radio 3 Breakfast.