Main content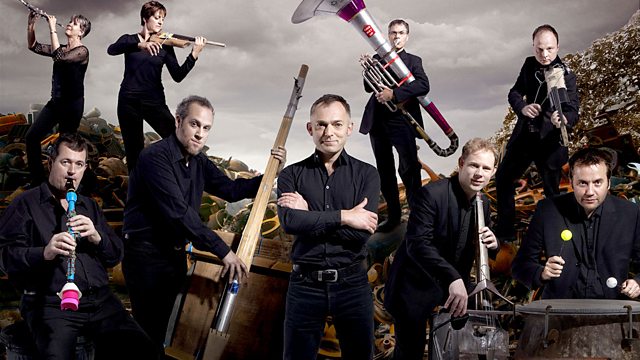 Scrapheap Orchestra
Charles Hazlewood has the UK's top instrument makers transform junk into an orchestra of instruments to be used by the BBC Concert Orchestra to perform three pieces at the Proms.
Is it possible for professional musicians from the BBC Concert Orchestra to make beautiful sounds out of garbage? This documentary aims to find out. For the first time ever an entire orchestra of 44 instruments will be built from just scrap. The quest to build an orchestra of instruments out of rubbish is more than just a musical spectacle - in the construction of these instruments we delve into the history of instrument making and the science of music, why different instruments are made the way they are, why some designs have not changed for hundreds of years and why, when played together, the sound of an orchestra is unlike anything else on earth.
Inspirational conductor Charles Hazlewood leads the challenge and charges a group of the UK's top instrument makers with the mission of transforming junk, broken furniture and the contents of roadside skips into an orchestra of instruments.
The BBC Concert Orchestra - a team of virtuoso performers - will put their reputations on the line by using these instruments to stage what they hope will be a flawless performance of Tchaikovsky's 1812 Overture at the 2011 Proms. But will the scrapheap orchestra pass muster at the mother of all classical musical festivals?
Credits
| Role | Contributor |
| --- | --- |
| Presenter | Charles Hazlewood |
| Presenter | Charles Hazlewood |
| Executive Producer | Kieran Smith |
| Executive Producer | Kieran Smith |
| Director | Paul Bernays |
| Director | Paul Bernays |
| Producer | Paul Bernays |
| Producer | Paul Bernays |