Main content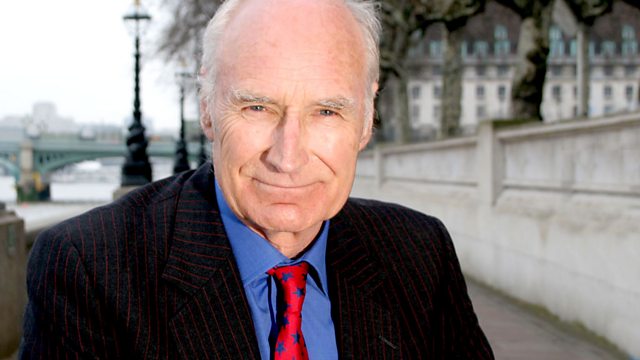 Pearl Harbor
Peter Snow turns the pages of the Honolulu Star-Bulletin for 7 December 1941 to recreate the Japanese attack on Pearl Harbor which brought America into the Second World War.
US President Franklin D Roosevelt called the 7th December 1941 'a date which will live in infamy'. The total unexpectedness of the Japanese attack on Pearl Harbour is vividly captured in the newspaper which Peter Snow uses in this Random Edition Special to bring alive this key landmark in the history of the Second World War - the Honolulu Star-Bulletin. The paper's 'Extra' editions describe bombs 'raining from the skies' and 'huge fires raging'. Civilian casualties are named and there are reports of suspected Japanese saboteurs. Other attacks in the Pacific are listed. Yet as there was only time to change a few pages of the newspaper, the Star-Bulletin also paints a picture of a Hawaiian community peacefully anticipating Christmas and following sport and movie stars. And it was clearly a society in which those of Japanese descent are deeply embedded.
As ever in Random Edition, Peter Snow uses news reports to recreate history. From the Star-Bulletin's pages spring some of the major players - Roosevelt and Churchill, legendary US Secretary of State Cordell Hull, Japanese navy minister Shigetaro Shimada and Emperor Hirohito among them. This Pearl Harbour special features colourful sound archive of the time, not least the BBC's reporting of the attack. There are eye-witness memories of the day and some of the music that Pearl Harbour inspired. Perhaps most fascinating is the story of the effect Pearl Harbour had on Japanese Americans on Hawaii and mainland USA.
Joining the programme is Daniel Martinez, grandson of a Pearl Harbor survivor and the foremost historian of the Japanese attack living in Hawaii. Central to everything is the ultimate significance of the day of 'infamy' - that in bringing the USA into the war, Pearl Harbor decided the fate of both Japan and Germany
Producer: Andrew Green.
Last on
Broadcast