Main content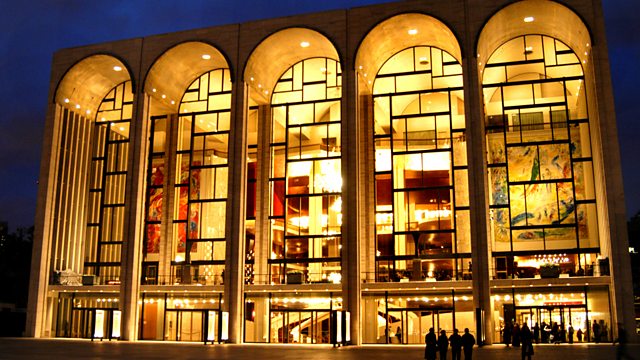 Handel's Rodelinda
The 2011-12 season of broadcasts from the Metropolitan Opera, New York begins with Handel's Rodelinda, starring Renee Fleming and Andreas Scholl.
This year's season of Live from the Met broadcasts begins with Handel's Rodelinda. King Bertarido has been deposed, assumed dead, leaving his Queen, Rodelinda and son behind. Grimoaldo is determined to become king, not realising that Bertarido is in fact alive, and planning to come back to rescue his family. Handel's opera contains some glorious music and is sung by a stellar cast including Renee Fleming and Andreas Scholl, and conducted by Harry Bicket.
Presented by Margaret Juntwait with guest commentator Ira Siff.
Rodelinda.....Renee Fleming (Soprano)
Eduige..... Stephanie Blythe (Mezzo-soprano)
Bertarido..... Andreas Scholl (Counter-tenor)
Unulfo..... Iestyn Davies (Counter-tenor)
Grimoaldo..... Joseph Kaiser (Tenor)
Garibaldo..... Shenyang (Bass-baritone)
Metropolitan Opera Orchestra
Conductor.....Harry Bicket.