Main content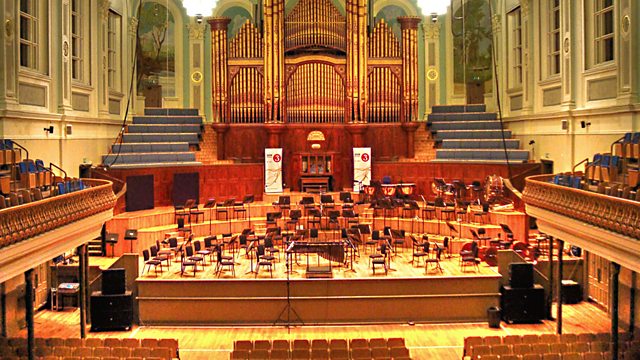 Bournemouth SO - Ivan Karabits, Liszt, Stravinsky
Kirill Karabits conducts the Bournemouth Symphony Orchestra. Ivan Karabits: Concerto No 2 for Orchestra. Liszt: Piano Concerto No 2 (with Simon Trpceski). Stravinsky: Petrushka.
Live from their home at The Lighthouse, Poole, the Bournemouth Symphony Orchestra and Principal Conductor Kirill Karabits perform a colourful programme of music with a variety of Eastern-European accents - from the Ukraine, Hungary and finally Russia - Stravinsky's brilliant ballet-score for Petrushka.
The concert begins with a work by the conductor's late father Ivan Karabits, one of the leading Ukrainian composers of his generation. Orchestra and conductor are then joined by the Macedonian pianist (and former Radio 3 New Generation Artist) Simon Trpceski for Liszt's fascinating 2nd Piano Concerto - a single sweep of music encompassing a huge range of moods. Finally there's one of the very greatest of all pieces of 20th-century music. Stravinsky's extraordinary imagination brings the story of Petrushka the puppet alive in a way that in 1911 was new and exciting - and went on to be much imitated.