Main content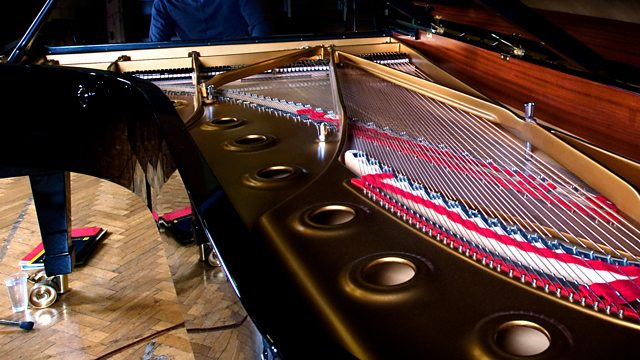 Eugene Ugorski, Konstantin Lifschitz
Eugene Ugorski (violin), Konstantin Lifschitz (piano) perform at Queen's University in the 2011 Belfast Festival. Bartok: Rhapsody No 2. Grieg: Violin Sonata No 2. Ravel: Tzigane.
Sean Rafferty introduces "Northern Lights" - a series of concerts recorded in the Elmwood Hall at the 49th Belfast Festival at Queen's last month. Today violinist, Eugene Ugorski, and pianist, Konstantin Lifschitz, perform music by Bartok, Grieg and Ravel. Bartok dedicated his two Violin Rhapsodies to great Hungarian violinists:Josef Szigeti and Zoltan Szekely - they both date from 1928 and are based on folk melodies. Grieg composed three violin sonatas, of which he said, "they each represent a period in my development... and they each have brought me great luck." He described the second sonata as nationalistic and it begins with music which resembles a Norwegian dance. Ravel's Tzigane was composed for another Hungarian violinist, Jelly d'Aranyi and Ravel described it as, "a virtuoso piece in the style of a Hungarian rhapsody".
Bela BARTOK: Rhapsody no. 2 Sz.89.
Edvard GRIEG: Violin Sonata no. 2 in G major Op.13.
Maurice RAVEL: Tzigane.
Eugene Ugorski (violin),
Konstantin Lifschitz (piano).
More episodes
Previous
You are at the first episode