Main content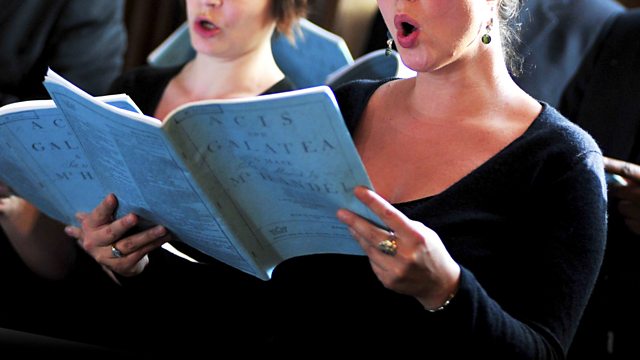 Red Army Choir
Aled Jones uncovers the history of the Red Army Choir, now known as the Alexandrov Ensemble. Plus Birmingham-based a cappella group Black Voices, and Norwegian ensemble Pust.
It might seem a kitsch throwback to the days when music was an essential weapon in the Soviet armoury, but the Red Army Choir still sets the benchmark for military music-making some 80 odd years since it was founded. Now known as the Alexandrov Ensemble, the company of singers, players and dancers still tours the world as a cultural envoy of the Russian state. Aled Jones uncovers the history of the group, from its first glory years when it performed a vital role in promoting culture amongst the members of the Soviet military. He follows it through the Second World War when it gave an astounding 1500 concerts to motivate the troups, and then the post-war years when it had to re-invent itself as a vehicle for national pride across the world despite political resistance to its concerts in the West.
Also in the programme, Birmingham-based Black Voices share their passion for a cappella singing, with an infectious blend of gospel, blues, jazz, African and Caribbean styles, and there's a masterclass in close-harmony virtuosity from Norwegian ensemble Pust.