Main content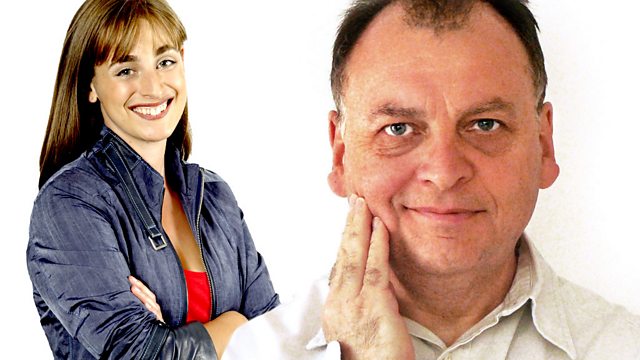 Robert Worby and Sara Mohr-Pietsch present music by Mauricio Kagel and Thomas Simaku. Plus Hear and Now 50: Stephen Schick on Brian Ferneyhough's Bone Alphabet.
Sarah Mohr-Pietsch and Robert Worby present the first of four programmes showcasing highlights from this year's Huddersfield Contemporary Music Festival.
Mauricio Kagel: Prima Vista
Apartment House
Thomas Simaku: String Quartet (world premiere)
Quatuor Diotima
Bent Sørensen and Anna Berit Asp Christensen: Saudades Inocentes
Oscar Henning-Jensen (boy soprano)
Gert Henning-Jensen (tenor)
Guido Paevatalu (baritone)
And in the latest instalment of the Hear and Now Fifty, percussionist Steven Schick recalls how a chance meeting with Brian Ferneyhough led to the commission of Bone Alphabet, his only piece for non-pitched instruments; while commentator Paul Griffiths describes the work's physicality and rhythmic complexity.
Brian Ferneyhough: Bone Alphabet
Steven Schick (percussion).
More episodes
Previous
You are at the first episode
Stockhausen's Gruppen – What's the Big Deal?