Main content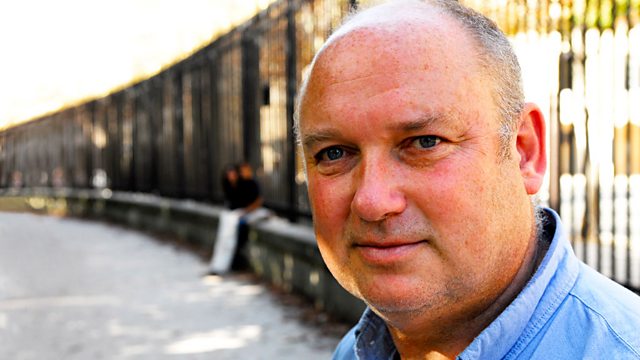 Escape from the Deep
4 Extra Debut. Louis de Bernieres uncovers one of the greatest, most controversial, submarine escape stories of the Second World War. From December 2011.
Louis de Bernieres returns to Cephalonia, the setting for Captain Corelli's Mandolin, to tell one of the greatest, most controversial, submarine escape stories of World War II.
In the village of Mavrata, in the south east corner of the Greek island of Cephalonia, is a memorial to the 60 men who died when their submarine HMS Perseus hit an Italian mine and sank, instantly, to the seabed 170 feet below.
But at the bottom of this memorial are the extraordinary words "The sole survivor John H Capes was rescued and sheltered by patriotic islanders who helped him to escape."
When John Capes, romantic, adventurer, womaniser and submarine stoker was found half-dead on a Cephalonia beach on the morning of 7th December 1941, he had a scarcely believable tale to tell: he claimed to have, almost miraculously, survived the destruction of Perseus, and have escaped, alone, from the wreck at the bottom of the sea.
For nearly 70 years after the event, Capes' story was a source of controversy for naval historians: could he really have escaped through a jammed hatch in the severely damaged, flooded vessel? Could he possibly have made it to the surface through 170 feet of water from the bottom of the Mediterranean, a depth never before survived? Could he then have swum, injured, through three miles of cold, choppy sea to the island?
Almost as extraordinary are the eighteen months Capes spent on the island before being spirited away by the Royal Navy in 1943. The islanders, at great risk to themselves, sheltered and disguised Capes from the occupying Italian forces, and fed him when they themselves were on the brink of starvation.
Louis explores John Capes' extraordinary story, and asks: could it really be true?
Producer: Jane Greenwood
A Loftus Audio production for BBC Radio 4.
Last on
Broadcasts