Main content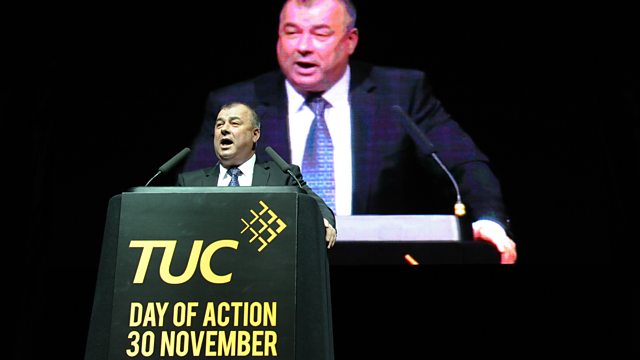 TUC's Day of Action: Behind the Lines
Behind the scenes in Birmingham during planning for the TUC's Day of Action. Lucy Ash hears from union officials planning the strike and those who'll be affected by the disruption.
The TUC's Day of Action has been supported by an estimated two million public sector workers, on strike for a 'fair deal' on pensions'. Lucy Ash has been behind the scenes in Birmingham - where the TUC national rally is taking place - and with union members planning the strike, some taking action for the first time. Tension mounts between the TUC and local authority about the planned march, and negotiations falter over the route - there have been several strikes in the city already this year. Elsewhere in the West Midlands, small businesses are angry that their market is being closed by the council - action they see as unnecessary. The Report reflects some of the antipathy between public and private sector workers in one British city.
Producer: Ian Muir-Cochrane.
Last on
Broadcast

Featured in...
The Report investigates the world of politics, from the trade unions to Westminster.