Main content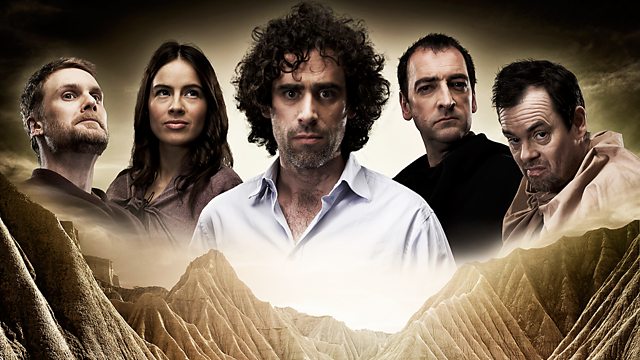 Searching for the Sword of Asnagar, the Questers meet the unpredictable Queen Eleanor. Stars Stephen Mangan. From February 2013.
The noble Questers set off once again to find the Sword of Asnagar, the only thing that can rid Lower Earth from the tyranny of the evil Lord Darkness.
Their search brings them to the kingdom of Premenstrua, where they defeat a band of trolls that have been terrorising the land. As a reward for their heroism, they are offered the Sword of Asnagar by its grateful ruler, Queen Eleanor. But before it's placed in their hands, they must first get her a birthday present...
Meanwhile, Kreech tries to convince Lord Darkness that what he needs to help him maintain eternal dominion over Lower Earth is a personal assistant...
Cast:
Vidar - Darren Boyd
Queen Eleanor - Louise Delamere
Dean/Kreech - Kevin Eldon
Amis - Dave Lamb
Sam - Stephen Mangan
Lord Darkness - Alistair McGowan
Penthiselea - Ingrid Oliver
Writers: Anil Gupta and Richard Pinto
Producer: Sam Michell.
More episodes
Previous
You are at the first episode