Main content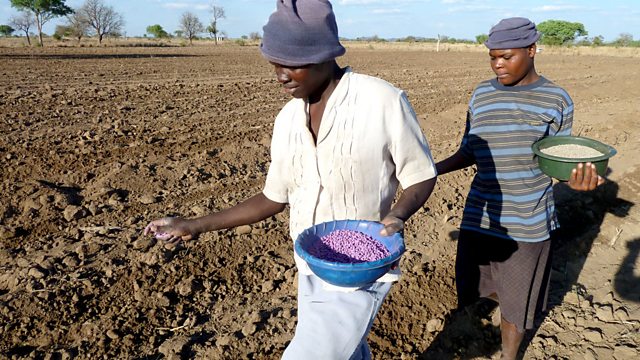 Farming Zimbabwe
Just over a decade ago, a wave of violent farm takeovers shook Zimbabwe. Martin Plaut investigates whether the country's agriculture has recovered from this massive disruption.
In 2000, President Robert Mugabe introduced "fast-track land reform" to Zimbabwe in a wave of often violent takeovers of mainly white-owned farms.
Led by veterans of the second Chimurenga - the Zimbabwe War of Liberation of the 1960s and 1970s - the takeover was seen internationally as a disaster. It was widely reported that cronyism and corruption meant only the country's politically-connected elite were benefiting from the land reform programme, and in the process were leading Zimbabwe's lucrative agricultural export industry into freefall. But what is the situation a decade on?
Martin Plaut travels across Zimbabwe to investigate new research which suggests that farm production levels are recovering. He meets some of Zimbabwe's new black farmers - some of whom took part in the land seizures - who reveal how land reform has transformed their lives.
He also examines the fortunes of Zimbabwe's remaining white farmers and the black farm workers they employed and asks if country's wider economy has recovered from the massive disruption caused by land reform.
Reporter: Martin Plaut
Producer: Richard Fenton-Smith.
Last on

See more photos from Crossing Continents' trip to Zimbabwe on the Radio 4 Facebook page

The stories of young children travelling alone from Zimbabwe to South Africa.
Broadcasts

Featured in...
Foreign affairs in depth: leading journalists explore issues around the globe.