Main content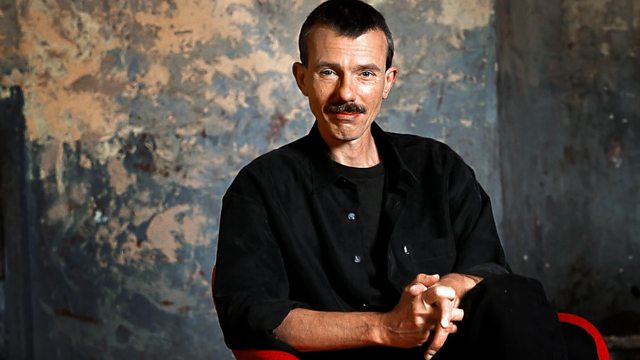 02/12/2011
Jonathan Swain's selection includes Stenhammar's Second Piano Concerto and Berwald's Third Symphony (Sinfonie singulaire).
With Jonathan Swain. Stenhammar's 2nd Piano Concerto & Berwald's 3rd Symphony "Sinfonie singulaire"
12:31 AM
Stenhammar, Wilhelm [1871-1927]
Concerto for piano and orchestra no. 2 (Op.23) in D minor
Niklas Sivelöv (piano), Malmö Symphony Orchestra, Andrew Grams (conductor)
12:59 AM
Berwald, Franz (1796-1868)
Sinfonie singuliere (Symphony no.3) in C major
Helsingsborgs Symphony Orchestra, Andrew Manze (conductor)
1:27 AM
Brahms, Johannes [1833-1897]
Sonata for violin and piano no. 1 (Op. 78) in G major
Vilde Frang Bjærke (violin), Jens Elvekjaer (piano)
1:53 AM
Grechaninov, Alexandr Tikhonovich (1864-1956)
6 Motets (Op.155) for 4 part chorus and organ.
Radio France Chorus, Yves Castagnet (organ), Vladislav Chernuchenko (conductor)
2:12 AM
Poulenc, Francis (1899-1963)
Sextet for piano and winds
Zoltán Kocsis (piano), Anita Szabó (flute), Béla Horváth (oboe), Zsolt Szatmári (clarinet), Pál Bokor (bassoon), Tamás Zempléni (horn)
2:31 AM
Crusell, Bernard Henrik (1775-1838)
Sinfonia concertante for clarinet, bassoon, horn and orchestra in B flat major (Op.3)
Reijo Koskinen (clarinet), Pekka Katajamäki (bassoon), Esa Tukia (horn), Finnish Radio Symphony Orchestra, Jukka-Pekka Saraste (conductor)
2:59 AM
Schumann, Robert (1810-1856)
Piano Sonata No.1 in F sharp minor (Op.11)
Maurizio Pollini (piano)
3:29 AM
Wagner, Richard (1813-1883)
Overture: Der Fliegende Holländer ('The Flying Dutchman')
BBC Philharmonic, Yan Pascal Tortelier (conductor)
3:41 AM
Mendelssohn, Felix (1809-1847)
Hora est (antiphon and responsorium)
Radio France Chorus, Denis Comtet (organ), Donald Palumbo (conductor)
3:51 AM
Elgar, Edward (1857-1934)
Cockaigne Overture
Zagreb Philharmonic Orchestra, conductor Pinchas Steinberg
4:06 AM
Molique, Bernhard (1802-1869) transcribed by Giulio Regondi, arr for accordion & harp by Joseph Petric & Erica Goodman
Six Songs without
Joseph Petric (accordion), Erica Goodman (harp)
4:18 AM
Bach, Johann Sebastian (1685-1750)
Concerto for violin and string orchestra No.1 in A minor (BWV.1041)
Musica Antiqua Köln, Reinhard Goebel (violin and conductor)
4:31 AM
Handel, Georg Frideric (1685-1759)
Sonata (Op.1 No.5) in F major (HWV.363a) vers. oboe & bc
Louise Pellerin (oboe), Dom André Laberge (organ - 1999 Karl Wilhelm at the abbey church Saint-Benoît-du-Lac, Québec, Canada)
4:39 AM
Cozzolani, Suor Chiara Margarita (1602-c.1677)
Laudate pueri - psalm for 8 voices
Cappella Artemisia, Maria Christina Cleary (harp), Francesca Torelli (theorbo), Bettini Hoffmann (gamba), Miranda Aureli (organ), Candace Smith (director)
4:48 AM
Mertz, Johann Kaspar (1806-1856)
Hungarian Fatherland Flowers
László Szendry-Karper (guitar)
4:57 AM
Saint-Saens, Camille (1835-1921)
Morceau de Concert for harp & orchestra in G major, Op 154
Suzanna Klintcharova (harp), Sofia Philharmonic Orchestra, conductor Dimitar Manolov
5:11 AM
Mozart, Wolfgang Amadeus (1756-1791)
Symphony No. 31 (K.297) in D major 'Paris'
Danish Radio Sinfonietta/DR, Adám Fischer (conductor)
5:28 AM
Grieg, Edvard (1843-1907)
Quartet for strings in F major
Vertavo Quartet
5:45 AM
Beethoven, Ludwig van (1770 -1827)
Concerto for piano and orchestra no. 2 (Op. 19) in B flat major
Martha Argerich (piano), Royal Concertgebouw Orchestra, Neeme Järvi (conductor)
6:15 AM
Suk, Josef (1874-1935)
Fantastic scherzo for orchestra (Op.25)
BBC National Orchestra of Wales, Richard Hickox (conductor)
06:30 AM
Radio 3 Breakfast.