Main content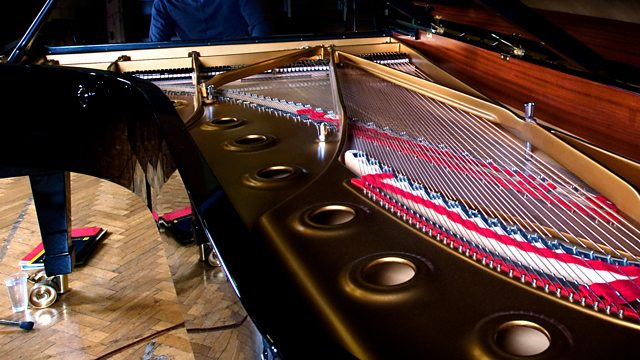 Monica Groop, Rudolf Jansen
Monica Groop (mezzo-soprano) and Rudolf Jansen (piano) give a recital of songs by Mozart, Berg, Liszt, Grieg and Sibelius at the 2011 Belfast Festival.
Sean Rafferty introduces "Northern Lights" - a series of concerts recorded in the Elmwood Hall at the 49th Belfast Festival at Queen's last month. Today the Finnish mezzo-soprano Monica Groop is joined by pianist Rudolf Jansen to present a recital of song by Mozart, Berg, Liszt, Grieg and Sibelius.
Mozart: Als Luise die Briefe ihres ungetreuen Liebhaber verbrannte; Oiseaux si tous les ans; Der Zauberer.
Alban Berg: Vier Lieder, Op 2.
Liszt: Es war ein König in Thule; S'il est un charmant gazon (Victor Hugo); Die drei Zigeuner (Nikolaus Lenau).
Grieg: 5 Songs by Vilhelm Krag, Op 60.
Sibelius:Våren flyktar hastigt; Den första kyssen; Im Feld ein Mädchen singt; Flickan kom ifrån sin älsklings möte; Var det en dröm.
Monica Groop (mezzo), Rudolf Jansen (piano).