Main content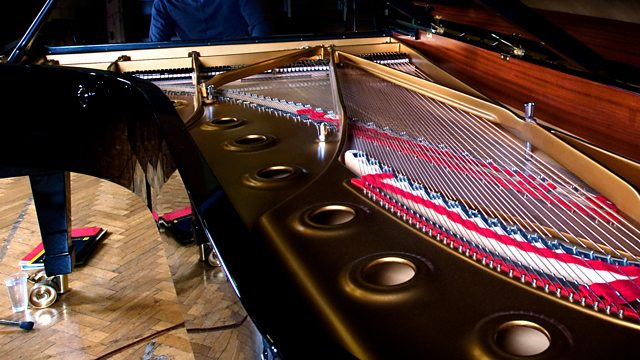 The Danish String Quartet
A recital given at the 2011 Belfast Festival by the Danish String Quartet. Nielsen: String Quartet No 4 in F, Op 44. Grieg: String Quartet in G minor, Op 27.
Sean Rafferty introduces "Northern Lights" - a series of concerts recorded in the Elmwood Hall at the 49th Belfast Festival at Queen's last month. Today the Danish Quartet perform music by Nielsen and Grieg. Nielsen's Fourth and final String Quartet was composed in 1906 and was finally published in 1923, with a dedication to the Copenahagen Quartet. The Quartet was originally subtitled, Piacevolezza, which means agreeable and charming. Grieg himself admitted that there was an autographical element in his only complete string quartet. The opening movement is built on the melody of his song "Spillemaend" which underlies all four movements.
Danish String Quartet
(RUNE TONSGAARD SØRENSEN, violin;
FREDERIK ØLAND, violin;
ASBJØRN NØRGAARD, viola;
FREDRIK SJØLIN, cello;)
NIELSEN: String Quartet no. 4 in F major Op. 44.
GRIEG: String Quartet in G minor Op. 27.