Main content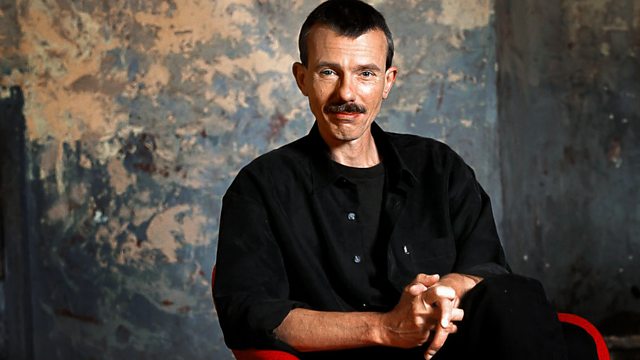 30/11/2011
Jonathan Swain presents Rimsky-Korsakov's opera The Tsar's Bride, in a peformance given at the Royal Opera House, Covent Garden.
Jonathan Swain presents Rimsky-Korsakov's opera The Tsar's Bride, in a Royal Opera House performance.
12:32 AM
Rimsky-Korsakov, Nikolay [1844-1908]
The Tsar's Bride - opera in 4 acts
Marfa Sobakina ...Marina Poplavskaya (soprano)
Grigory Gryaznoy ...Johan Reuter (baritone)
Lyubasha ...Ekaterina Gubanova (mezzo-soprano)
Ivan Sergeyevich Lïkov ...Dmitry Popov (tenor)
Elisa Bomelius ...Vasily Gorshkov (bass)
Vasily Sobakin ...Paata Burchuladze (bass)
Dunyasha Saburova ...Jurgita Adamonyte (mezzo-soprano)
Domna Saburova ...Elizabeth Woollett (soprano)
Malyuta-Skuratov ...Alexander Vinogradov (bass)
Petrovna ...Anne-Marie Owens (mezzo-soprano)
Royal Opera House Orchestra and Chorus, Mark Elder (conductor)
3:06 AM
Tchaikovsky, Pyotr Ilyich (1840-1893)
Souvenir de Florence arranged for Strings (Op.70)
The "Amadeus" Polish Radio Chamber Orchestra in Poznan, Agnieszka Duczmal (conductor)
3:40 AM
Corelli, Arcangelo (1653-1713)
Violin Sonata in A major (Op.5 No.6)
Pierre Pitzl, Mary Jean Bolli (violas da gamba), Augusta Campagne (harpsichord)
3:52 AM
Brahms, Johannes (1833-1897)
8 Pieces for Piano (Op.76)
Robert Silverman (piano)
4:20 AM
Schubert, Franz (1797-1828)
Overture 'Fierrabras' (D.796)
Netherlands Radio Chamber Orchestra, Hans Zender (conductor)
4:31 AM
Tchaikovsky, Pyotr Il'yich (1840-1893)
Slavonic March in B flat minor 'Marche slave' (Op.31)
BBC Philharmonic, Rumon Gamba (conductor)
4:41 AM
Martinu, Bohuslav (1890-1959)
Polkas and Études for Piano, Book III
Antonín Kubálek (piano)
4:50 AM
Abel, Carl Friedrich (1723-1787)
Trio in F major for 2 flutes and continuo
Karl Kaiser and Michael Schneider (flutes), Rainer Zipperling (cello), Harald Hoeren (harpsichord)
5:00 AM
Mozart, Wolfgang Amadeus (1756-1791)
Rondo for violin and orchestra in B flat major (K.269)
Benjamin Schmid (violin), The Danish Radio Concert Orchestra, Adam Fischer (conductor)
5:07 AM
Gorczycki, Grzegorz Gerwazy (c.1665-1734)
Litaniae de providential divina (c.1726)
Olga Pasiecznik (soprano), Marta Bobertska (soprano), Piotr Lykowski (countertenor), Wojciech Parchem (tenor), Miroslaw Borzynski (bass), Sine Nomine Chamber Choir, Concerto Polacco, Marek Toporowski (chamber organ/director)
5:19 AM
Prokofiev, Sergey (1891-1953)
Symphony No.5 (Op.100)
Bulgarian National Radio Symphony Orchestra, Milen Nachev (conductor)
6:00 AM
Haydn, Joseph (1732-1809)
Concerto for Violoncello and Orchestra (HV VIIb:2) in D major
Swedish Radio Symphony Orchestra, Heinrich Schiff (cellist & conductor)
6:25 AM
Liszt, Franz [1811-1886]
Czárdás obstiné (1884)
Jos Van Immerseel (piano - instrument is an Erard of 1897)
06:30 AM
Radio 3 Breakfast.