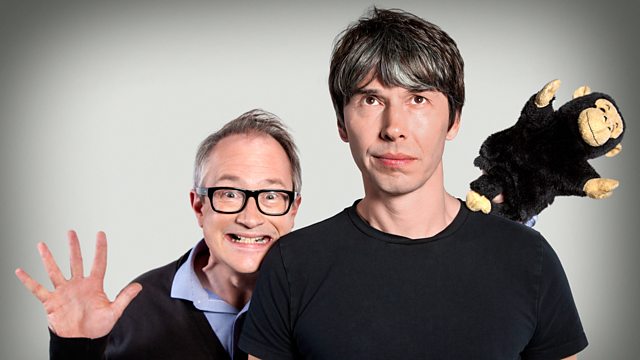 A Balanced Programme on Balance
The Infinite Monkeys, Brian Cox and Robin Ince, are joined on stage by Sir Paul Nurse, President of the Royal Society, and comedian and theology graduate Katy Brand to look at how science is portrayed in the press and whether opinion is ever as valid as evidence. Occasionally accused of lack of balance by lovers of astrology and the supernatural, the unashamedly rational and evidence loving duo tackle the issue of balance head on. Does the media skew scientific debate by giving too much weight to public opinion over the scientific evidence? Do important science messages get lost because scientists don't engage enough with seemingly irrational concerns and beliefs? A witty irreverent look at some of the issues surrounding the public's perception of science and how it's reported in the media.
Producer: Alexandra Feachem
Presenters: Robin Ince and Brian Cox
Guests: Katy Brand and Sir Paul Nurse.
Last on
How many of these GCHQ puzzles can you solve?