Main content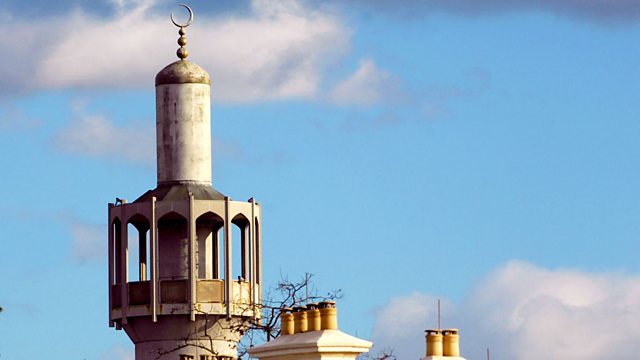 Three Centuries of the British Mosque
Professor Humayun Ansari from Royal Holloway, University of London tells the story of mosques in Britain, going back three centuries.
From a crumbling terrace on the West Derby Road in Liverpool, to a modernist steel minaret in Brick Lane, London, Professor Humayun Ansari from Royal Holloway, University of London, tells the story of the British mosque, giving a glimpse into the changing place of Muslims within British society, stretching across a surprising 3 centuries.
Humayun hears stories reaching back to 1887 of eccentric Victorian travellers, with a passion for the language, art and architecture of Islam; of devotional visitors from Africa seeking a place of worship; of immigrants from the sub-continent yearning for the domes and minarets of home, and Arab wealth willing to supply the demand for patronage.
He also debates the controversy over mosque building - often seen as too 'exotic', too large, too tall or just too foreign. Should mosques fit in with the vernacular or reflect something of Islam's Middle-eastern roots? Professor Ansari talks to mosque architect Shahed Saleem about his proposed new mosque in the East End of London - not a dome or minaret in sight.
Despite the debate around purpose-built super mosques, the majority of mosques in the UK are converted buildings - but some are controversial all the same. Humayun meets up with Dan Cruickshank in Spitalfields, London, to discuss the conversion of a Huguenot chapel, also formerly a synagogue, into a mosque. And he looks into the case of the much disputed Camberley Mosque - once a Victorian school.
Wandering the rose gardens of the UK's very first purpose-built mosque, built in 1889 - just off the commuter line in Woking, Surrey - Professor Humayun Ansari poses the question: what makes a mosque a mosque?