Main content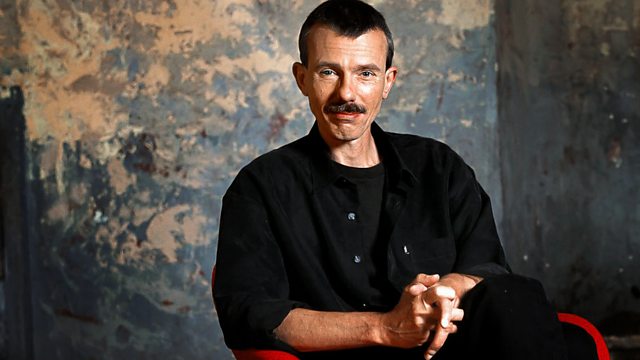 27/11/2011
Jonathan Swain introduces Mahler's Symphony No 7 featuring the Concertgebouw under Bernard Haitink, in a recording made in 1969.
Jonathan Swain introduces Mahler's Symphony no. 7 with the Concertgebouw and Bernard Haitink, recorded in 1969.
1:01 AM
Mahler, Gustav (1860-1911)
Symphony No.7 in E Minor
Royal Concertgebouw Orchestra, Bernard Haitink (conductor)
2:20 AM
Grieg, Edvard (1843-1907)
Ballade in G minor (Op.24)
Leif Ove Andsnes (piano)
2:41 AM
Beethoven, Ludwig van (1770-1827)
Trio for violin, cello and piano (Op.11) in B flat major
Trio Ondine
3:01 AM
Chopin, Fryderyk [1810-1849]
Concerto for piano and orchestra no. 1 (Op.11) in E minor
Martha Argerich (piano), Sinfonia Varsovia, Jacek Kaspszyk (conductor)
3:41 AM
Peeters, Flor (1903-1986)
Missa Festiva - for mixed choir and organ (Op.62)
Flemish Radio Choir, Peter Pieters (organ), Vic Nees (director)
4:08 AM
Schubert, Franz (1797-1828)
Sonata (Sonatina) for violin and piano no.1 in D major (D.384)
Tomaz Lorenz (violin), Alenka Scek-Lorenz (piano)
4:22 AM
Groneman, Johannes Albertus (1710-1778)
Sonata for 2 flutes in G major
Jed Wentz and Marion Moonen (flutes)
4:30 AM
Svendsen, Johan (1840-1911)
Norwegian artists' carnival (Op.14)
Norwegian Radio Orchestra, Ari Rasilainen (conductor)
4:37 AM
Schumann, Robert (1810-1856)
Theme and variations on the Name 'Abegg' (Op.1)
Seung-Hee Hyun (female) (piano)
4:46 AM
Hellendaal, Pieter (1721-1799)
Concerto grosso for strings and continuo in F major (Op.3 No.6)
Combattimento Consort Amsterdam
5:01 AM
Franceschini, Petronio (1650-1680)
Sonata for 2 trumpets, strings & basso continuo in D major
Yordan Kojuharov & Petar Ivanov (trumpets), Teodor Moussev (organ), Sofia Philharmonic Orchestra, Yordan Dafov (conductor)
5:09 AM
Mozart, Wolfgang Amadeus (1756-1791)
12 Variations for piano on an Allegretto in B flat (K.500)
Simon Crawford-Phillips (piano)
5:19 AM
Telemann, Georg Philipp (1681-1767)
Cantata 'Unschuld und ein gut Gewissen' (TWV.1:1440)
Veronika Winter (soprano), Patrick von Goethem (alto), Markus Schäfer (tenor), Ekkehard Abele (bass), Rheinische Kantorei, Das Kleine Konzert, Hermann Max (conductor)
5:32 AM
Biber [?], Heinrich Ignaz Franz (1644-1704)
Harmonia Romana (Ms.Kremsier 1669)
Musica Aeterna Bratislava, Peter Zajícek (director)
5:45 AM
Glazunov, Alexander Konstantinovich (1865-1936)
Concerto for saxophone and orchestra in E flat major (Op.109)
Virgo Veldi (saxophone), Tallinn Chamber Orchestra, Tarmo Leinatamm (conductor)
5:59 AM
Haydn, Joseph [1732-1809]
Sonata for piano (H.16.29) in F major
Eduard Kunz (piano)
6:13 AM
Schumann, Robert [1810-1856]
Cello Concerto in A minor (Op.129)
Andreas Brantelid (cello), Stavanger Symphony Orchestra, Eri Klas (conductor)
6:36 AM
Bach, Johann Sebastian (1685-1750)
Suite for orchestra no.1 in C major (BWV.1066)
La Petite Bande, Sigiswald Kuijken (conductor).