Main content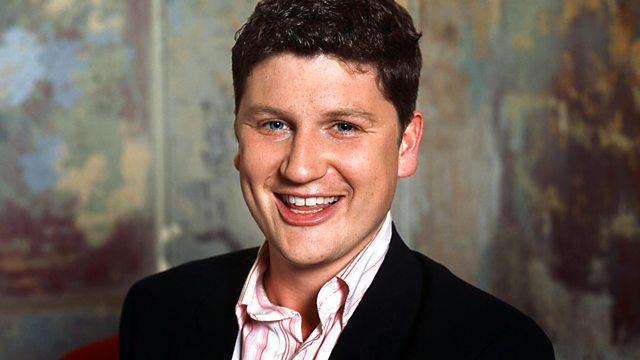 British Composer Awards 2011, Howard Skempton's Lento
Tom Service sifts through the nominees for the 2011 British Composer Awards. Plus, in the Hear and Now 50, Tom focuses on Howard Skempton's Lento.
Tom Service sifts through the music and composers nominated for this year's British Composer Awards, which takes place in London this Wednesday. Plus, in the latest instalment of the Hear and Now 50, artist Tom Phillips and Gillian Moore celebrate Lento, by the English experimentalist Howard Skempton.
Thomas Simaku: Soliloquy for bass clarinet (excerpt)
Sarah Watts (bass clarinet)
Martin Suckling: What shall I give ?
Mr McFall's Chamber, with Nicholas Mulroy (tenor)
Kerry Andrew: Fall
Joyful Company of Singers, Peter Broadbent (conductor)
Kerry Andrew: Rhymes and Charms for Flyaway Things
John Powell Singers, John Powell (conductor) with Christopher Cromar (piano)
Dai Fujikura: away we play
Juice
Julian Joseph: Shadowball
Cleveland Watkiss (vocals), The Julian Joseph Quintet, Students from Jubilee Primary School, Hackney and Kingsmead Community School, Hackney
Graham Fitkin: PK
BBC Concert Orchestra, Keith Lockhart (conductor)
Emily Hall: The Nightingale and the Rose
Streetwise Opera
Hear and Now 50:
Howard Skempton: Lento
BBC Scottish Symphony Orchestra, Martyn Brabbins (conductor)
Huw Watkins: Violin Concerto
Alina Ibragimova (violin), BBC Symhony Orchestra, Edward Gardner (conductor).
Stockhausen's Gruppen – What's the Big Deal?