Main content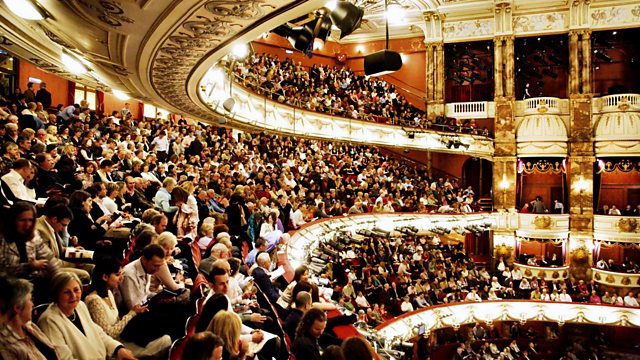 Tchaikovsky's Eugene Onegin
From the Coliseum in London, Martin Handley presents an ENO performance of Tchaikovsky's most famous opera, based on a verse-novel by Pushkin. With Audin Iversen and Amanda Echalaz.
Tchaikovsky's Eugene Onegin
Presented by Martin Handley
Tchaikovsky's most famous opera is based on a verse-novel by Pushkin. It tells the story of the relationship between Eugene Onegin, a young St. Petersburg man-about-town and the woman who he initially rejects and then realises that he truly loves, Tatiana. Between rejecting her and realising that he's made a terrible mistake he flirts with her sister, who is engaged to his friend, the poet Lensky. A duel ensues in which Lensky is killed. By the end of the opera Onegin is left alone and broken-hearted.
This new production from English National Opera is directed by Deborah Warner and stars the young Norwegian baritone Audun Iversen in the title role. He's joined by the South-African soprano Amanda Echalaz (who was such a huge success when she sang Tosca at ENO last hear) as Tatiana and English tenor Toby Spence as the doomed poet. ENO's Music Director Edward Gardner conducts.
Eugene Onegin.....Audun Iversen (baritone)
Tatyana.....Amanda Echalaz (soprano)
Lensky.....Toby Spence (tenor)
Prince Gremin.....Brindley Sherratt (bass)
Olga.....Claudia Huckle (mezzo-soprano)
Madame Larina.....Diana Montague (mezzo-soprano)
Filipievna.....Catherine Wyn-Rogers (mezzo soprano)
Zaretski.....David Stout (baritone)
English National Opera Orchestra and Chorus
Conductor.....Edward Gardner.
Clips