Main content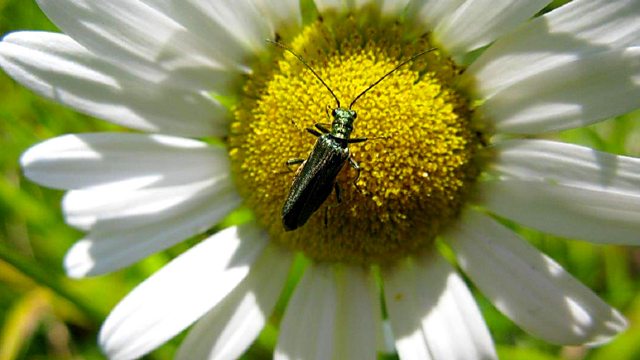 Cuckoo Trees
Joanna Pinnock travels to Shropshire where Sara Bellis and Carl Pickup explain the mystery surrounding ancient hollies in this upland landscape.
In early winter, Joanna Pinnock heads up to the Stiperstone Hills in Shropshire. Here she meets up with Sara Bellis and Carl Pickup from the Shropshire Wildlife Trust at a remarkable place, The Hollies. Here high up on the windswept hills, Joanna encounters ancient holly trees, which could be as old as 400 years. Holly, naturally an understory tree of more developed woodland, is not suited to grow up here in the cold windy conditions. But how and why these trees came to be here is something of a mystery.
These holly trees though are a living link to a past age in this landscape, where lead mining was once common and over 2 centuries ago there were thousands of people eking a subsistence living up here. Possibly the hollies we seen now, gnarled and twisted though they are, are all that remains of a woodland which at one time covered all the hills around here. That woodland was subsequently cleared for whatever reason, leaving the holly trees as a valuable source of winter fodder. With the altitude and animal grazing on the hills these days, young holly cannot regenerate, so this landscape is one of preservation not conservation.
But the story ends with a surprise, the cuckoo trees up here. Sometimes known as bonded trees, here Joanna witnesses the growing of full height rowan trees, inside the trunks of older holly trees. How did the rowan trees get there, well, it all has something to do with winter thrushes, as is revealed in the programme.
Last on
Broadcast