Main content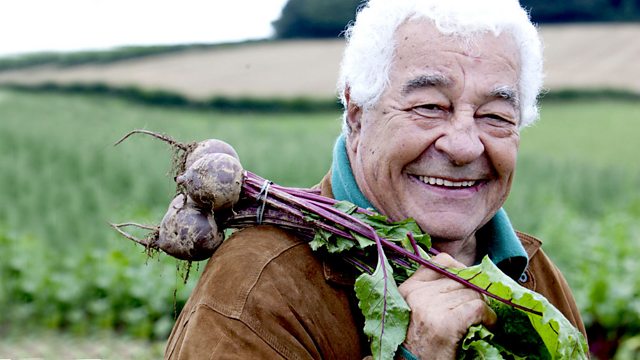 Chefs popularise British produce. Antonio Carluccio discovers that we've lost half our beetroot fields. Matt Tebbutt champions the cause of British currants.
Greedy Italian Antonio Carluccio discovers the shocking truth that we've lost half our beetroot fields in the last 30 years. He doesn't share the memories of over-cooked, vinegary, pickled beetroot we detested in our school dinners, and can't understand why we don't make more of this wonderful veg in our cooking. He opens our eyes to some fascinating varieties, and finds ways to cook beetroot we may never have thought of to inspire us to rediscover a love of beetroot.
Matt Tebbutt takes time out from his busy restaurant to champion the cause of British currants in all their magnificent colours. Although we grow plenty of blackcurrants, most are turned into cordial - growers would like to see this super-fruit soon rival the blueberry. Meanwhile, our other currants are no longer easy to get hold of. Redcurrants mainly go into making jelly and the production of white currants has almost ceased. So it's going to be a huge challenge for Matt to make people rethink their attitudes to this native fruity little gem and demand them once again.
Credits
| Role | Contributor |
| --- | --- |
| Presenter | Antonio Carluccio |
| Presenter | Matt Tebbutt |
| Series Producer | Susie Staples |
| Executive Producer | Bridget Boseley |