Main content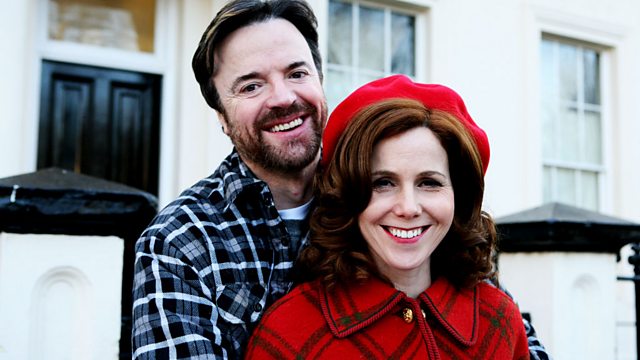 Contemporary drama. Party girl Christina's biological clock is ticking. But when her boyfriend reveals himself to be infertile, could her gay best friend provide the answer?
Christina has always been the life and soul of the party, but as she approaches forty it seems as if all her friends would rather change nappies than go clubbing - and even her own biological clock is starting to tick. She's been with Andy for over two years, but there's still no stork on the horizon.
When Christina starts behaving strangely, Andy's suspicious of an affair - but it turns out that gay best friend Mick has been accompanying Christina on fertility tests. Andy's surprised - he didn't think Christina was really that keen on kids, and he reluctantly confesses that he's infertile. Christina's devastated - she loves Andy, but she knows if she stays with him that she'll never be a mother. Mick points out that there are other ways of having kids - she could always adopt or foster - but Christina says it's not the same; she wants her own child.
Andy tells Christina he'd do anything to be with her, and Christina decides she's found the perfect sperm donor - Mick! Andy struggles with the idea; deep down, he would always know that the baby wasn't his. It's not like he could just forget about it, because he'd have to face the real father the whole time. But he reluctantly goes along with it for Christina's sake.
Mick and his boyfriend Frank are gob-smacked when the subject is broached. Mick is genuinely shocked by the request but says he'll think about it. The request opens up a can of worms in Mick and Frank's relationship, and they end up arguing. Christina is on tenterhooks waiting for a response, and is disappointed when Mick finally says no. Mick consoles her, and Christina eventually comes to realise that having children is not the be all and end all.
Credits
| Role | Contributor |
| --- | --- |
| Christina | Sally Phillips |
| Andy | Paul Rhys |
| Mick | Alastair Mackenzie |
| Frank | Warren Brown |
| Grace | Kate Coogan |
| Executive Producer | Jimmy McGovern |
| Producer | Colin McKeown |
| Executive Producer | Colin McKeown |
| Director | Ian Barber |
| Writer | Shaun Duggan |
| Matt | Paul Warriner |
| Lesley | Rosina Carbone |
| Old Woman Singer | Pam Shaw |